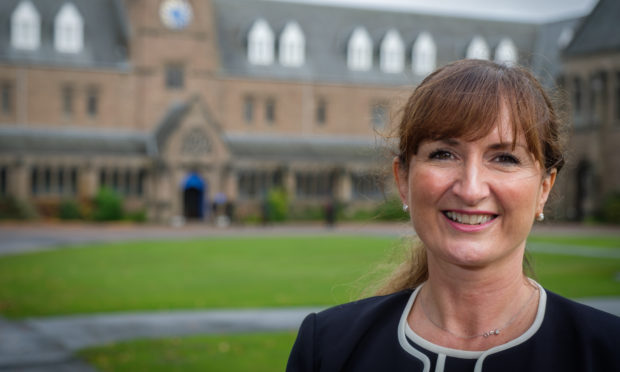 A new scholarship has been announced to celebrate a feminist landmark at a Perthshire boarding school.
Glenalmond College is marking 30 years since it opened its doors to female students.
To commemorate the anniversary, the 173-year-old institution has launched a new scholarship scheme, named after former warden Elaine Logan – the first woman to become head of a co-educational boarding school in Scotland.
Two scholarships will be offered to boys and girls to assist them with their Glenalmond education.
It is one of two new award schemes unveiled by the school. A new golf scholarship will also be offered, to mark the centenary of the school's nine-hole course.
The course was designed by Fife-born James Braid, who also planned the Queen's Course at Gleneagles and remodelled the Open Championship venue Carnoustie Golf Links in 1926.
In recent months, Glenalmond has invested heavily in its golf facilities, with a new indoor golf hub featuring simulation screens. The new facility is part of Glenamond Golf School, headed up by professional player and coach Tim Mitchell.
School head Hugh Ouston, who took over after Ms Logan left in 2018, said he was delighted to announced the scholarships.
"Glenalmond has earned an enviable reputation as a school which consistently delivers very strong academic results but, importantly, our pupils also benefit from being well grounded, through an all-round education experience," he said.
"It is important that young people are able to throw heart and soul into other activities – from having fun in sport and music to taking part in school theatre productions and developing leadership skills.
"Our scholarships reflect our desire to achieve this balance, so pupils leave us ready to make the most of life's opportunities."
The school took the historic step to admit girls to its sixth form in 1990. It later agreed to take girls at all levels, after – as then warden Ian Templeton told the Courier at the time – "considerable pressure from existing and prospective parents".
There was also a strong argument for the change in sheer practical terms, allowing brothers and sisters to attend the same school.