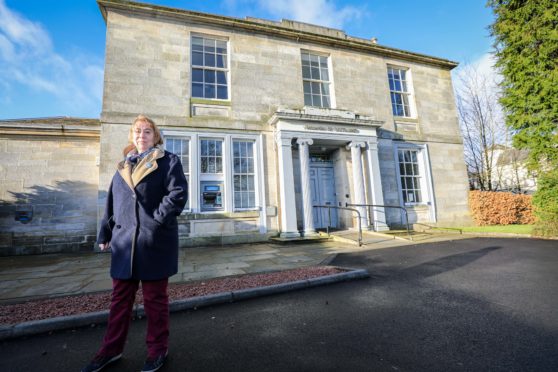 Rural communities have slammed "indefensible" plans to close the Bank of Scotland Kinross branch, leaving the area with no banks.
Community councils have hit out at the decision, which they said was carried out with no consultation and will leave only three free-to-use bank machines in the region.
Kinross's other remaining bank, the TSB, is scheduled to close in May.
Bank of Scotland announced on January 30 it would be shutting the Kinross branch on the town's High Street, along with 55 others across the UK, between April and October.
Trudy Duffy-Wigman, chairwoman of Fossoway and District Community Council, believes the consequences of the closure will "be dire".
She said: "In the whole land of Kinross-shire there will be no banks, zero.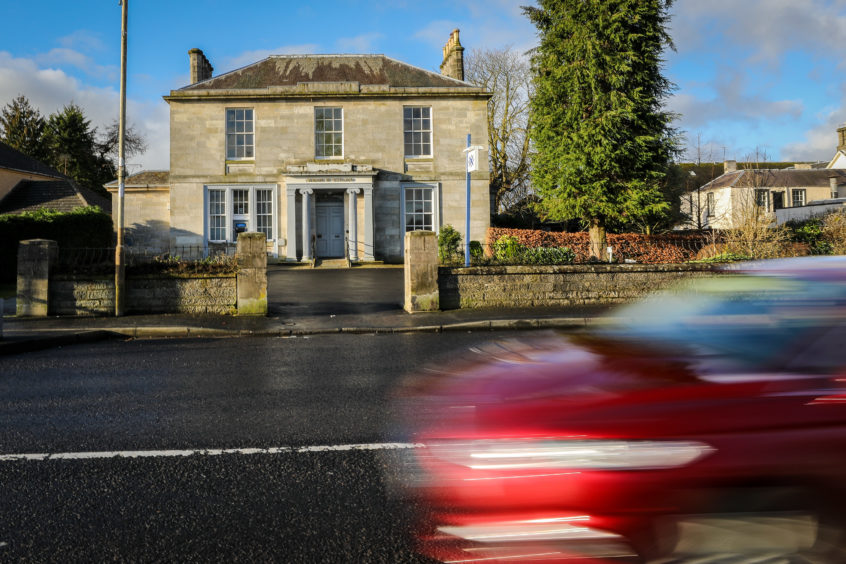 "The advice they're giving us, which is absolutely ridiculous, is to go to Falkland.
"For someone who doesn't drive it's three buses and that's on the way, never mind coming back.
"It's indefensible. There's the fact that there has been no consultation and the fact that we're rural and no-one can get to any banks.
"And it's another free-to-use bank going and we're probably down to two that can be used 24 hours.
"Rural communities are being decimated. It's still a very busy branch."
Graham Cox, chairman of Portmoak Community Council, also hit out at the lack of consultation prior to the decision being taken by Bank of Scotland.
"The decision to close the last remaining bank within Kinross will have a significant detrimental impact upon Kinross and its neighbouring local communities.
"The lack of banking facilities will mean significant additional journeys for young and old, private and business customers.
"With a population of around 8,000 in Kinross and the surrounding communities, and the nearest branches being over 10 miles away, it will mean a lot more car journeys.
"Indeed, combined with the lack of rural transport, there may be noticeable impact on the environment.
"This completely and utterly smacks of corporate hypocrisy. Most worryingly there is no public evidence of a consultation prior to announcing this closure."
John Nicolson, SNP MP for Ochil and South Perthshire, has demanded a meeting with bank chiefs to discuss the closure.
Mr Nicolson said: "Many people rely on having access to a local bank. For some of my constituents—whether local residents or surrounding businesses—a face-to-face banking service is indispensable.
"There has been wholly inadequate consultation with the local community."
He added: "Everybody needs to be able to access cash from time to time.
"And for people who have mobility issues or don't drive, accessible banks and cash machines are vital.
"People should also not need to pay to withdraw their own money."
A spokesperson for Lloyds Banking Group, who merged with Bank of Scotland,  said: "This is in response to changing customer behaviours and the reduced number of transactions being made in branches."