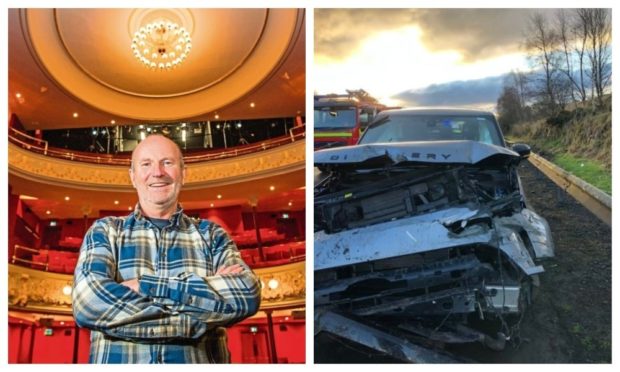 Comedian Fred MacAulay has thanked emergency crews after he survived a horrific car crash on the A9.
The 63-year-old from Perth was rushed to hospital after being involved in a two vehicle crash on the A9 near Dunblane, which left his silver Land Rover Discovery crumpled on the side of the road.
Emergency services, including an ambulance and three fire crews, rushed to the scene of the early morning collision, where the comedian and another casualty were treated for their injuries.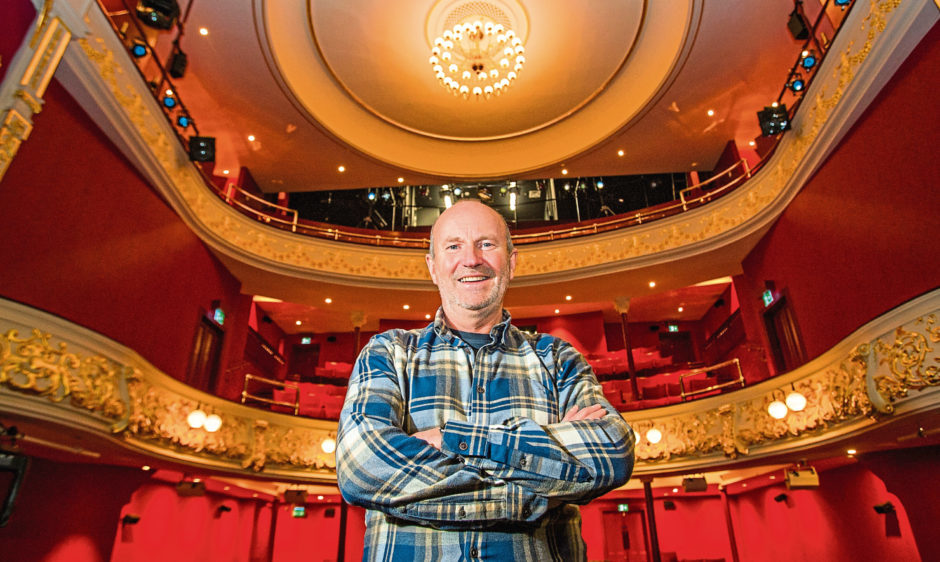 Celebrities, including fellow comedians Omid Djalili, Dara O'Briain and David Baddiel,wished the stand-up comic and TV presenter well after he revealed the serious damage to his vehicle, on social media on Monday.
Posting photographs of his wrecked vehicle, Mr MacAulay said: "This is going to be a better week than last week. A9. Tuesday morning.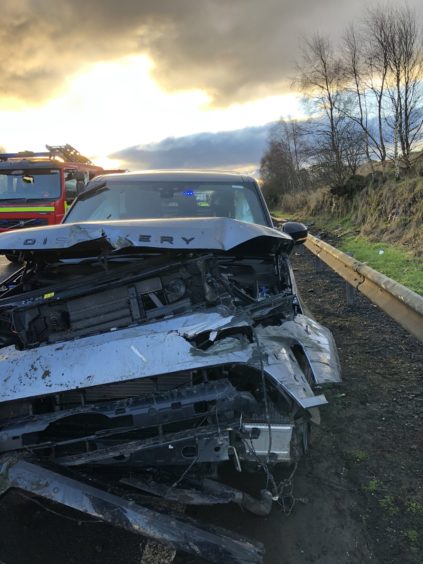 "My thanks to emergency services and A&E. Walked away with bruised ribs."
When contacted by The Courier he said he did not want to make any more comment.
The Perth comic was flooded with messages of support as he recovers from the crash.
Gary Tank Commander star Greg McHugh saying: "Looks like a close one – hope you're on the mend.
David Baddiel wrote: "So glad you're OK, my friend."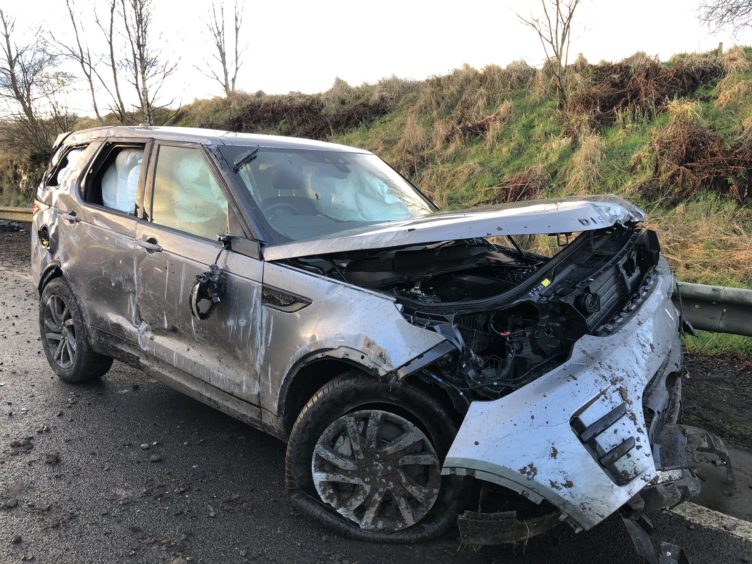 Bristol comedian Mark Watson said: "Even for a no-nonsense Scot that doesn't look like one you'd 'walk away from' at all."
Mock the Week star Dara O' Briain, added: "Jesus wept Fred, I'm relieved, and amazed, you're still with us."
Comedian Omid Djalili tried to provide a bit of levity as he sent his support to the stricken star.
He said: "What I'm seeing is a car crash Fred and you got away with minor injuries.
"What I'm sensing though is a need to show the world you trashed a Range Rover."
Scottish Olympian Sir Chris Hoy wrote: "Jeez…. scary stuff. Glad you walked out ok."
Police, fire crews and the ambulance service raced to the scene of the rush hour crash which occurred shortly before 8am on Tuesday February 4, and shutdown the road.
A Scottish Fire and Rescue Service spokesperson said: "We were alerted at 7.53am on Tuesday, February 4, to reports of a road traffic collision involving two cars on the A9 near to Dunblane.
"Operations Control mobilised three appliances to the scene where firefighters made the vehicles safe.
"Two casualties were released prior to fire service arrival and then treated by Scottish Ambulance Service personnel.
"Crews left after ensuring the area was made safe."