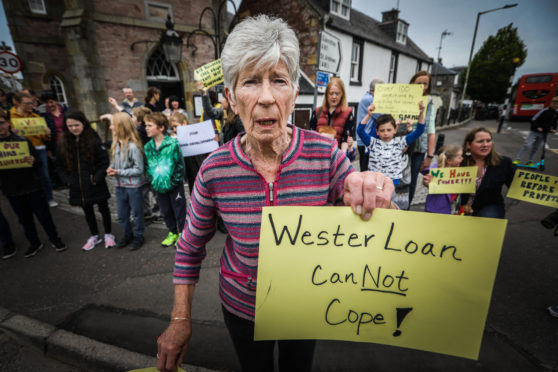 Concerned Kinross-shire residents believe they are being "swamped" by over-development which is putting too much strain on their local infrastructure and services.
Communities in Milnathort and Kinross say ten years worth of development will be built within four years across the region, causing problems for local roads, health services, schools and Loch Leven.
The growing issue came to light as Perth and Kinross councillors rejected a proposal for a new 67-home development at Pitdownies against which locals had rallied.
Controversial developments at Lathro Farm and Pace Hill are already causing issues within the community and a new retirement village in Kinross has also recently been approved.
Kevin Heneghan, of Pitdownies Action Group, said: "We believe that over-development of the area places undue pressure on local infrastructure.
"For example, we have major concerns about the strain that would be put on the health centre.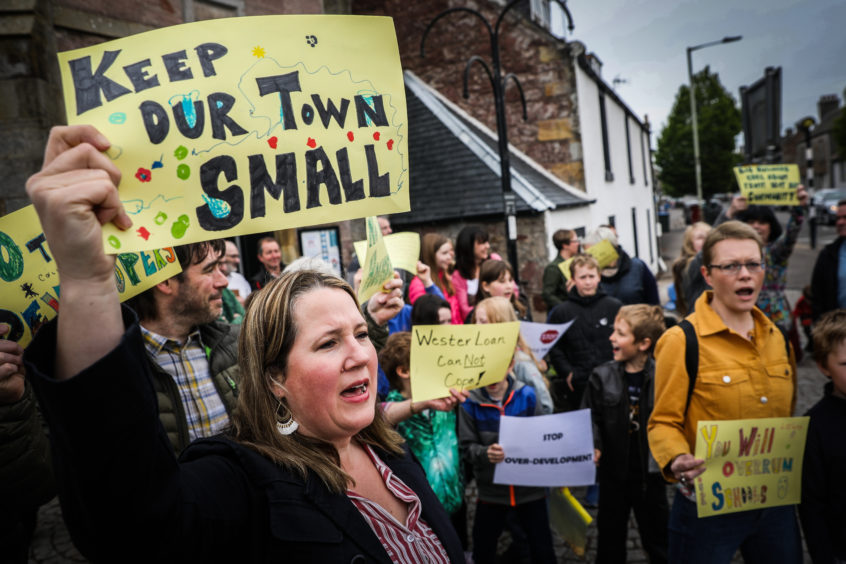 "There is no doctors' surgery in Milnathort and the health centre in Kinross already has to deal with hundreds of new patients from the Persimmon (Lathro) development of some 200 homes between Milnathort and Kinross.
"In addition, both Milnathort Primary School and Kinross High School are almost at capacity and simply could not cope with the additional numbers for the reason already identified, namely excessive development and the arrival in the area of scores of new families.
"Then there is the issue of Milnathort Waste Water treatment plant, which is already under immense strain, causing unacceptable levels of phosphates to end up in Loch Leven."
Community groups argued against the Pitdownies project in particular, due to the increase in traffic on Wester Loan, a notorious bottleneck.
Edith Kinloch, 83, of Wester Loan, said she was very concerned about any development at the site which would use her street as the main access route
Ms Kinloch said: "I've lived here for 40 years.
"Only one house on the whole street has a garage. There's nowhere to park but on the street.
"They'll definitely need to find another access. The road is too narrow."
Kinross-shire councillor Willie Robertson raised concerns about the cumulative impact of so many developments being built at once.
He said: "We're being swamped by housing development all at the one time.
"It's really making people uncomfortable.  Has the planning authority any powers to try and phase the developments?
"It's all going to be developed at one time – that's not what planning is. Planning is keeping things on track – that's not happening."
Planning officials at the council said they had no concerns over the capabilities of the road network in the area and stated that NHS Tayside had not objected to the proposal.
The officials were opposed to the application on the grounds of the amenity within the site outlined in the application.