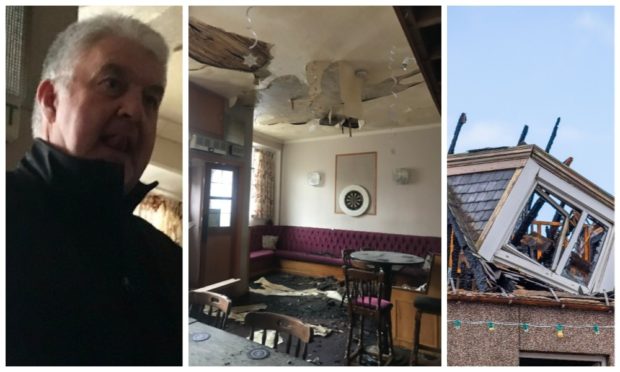 A pub landlord has been left picking up the pieces after the ceiling of his lounge collapsed during a raging blaze.
Emergency services spent eight-and-a-half hours tackling the inferno at Airlie Street, Alyth.
A first floor flat was destroyed in the fire which started in the early hours of Saturday morning.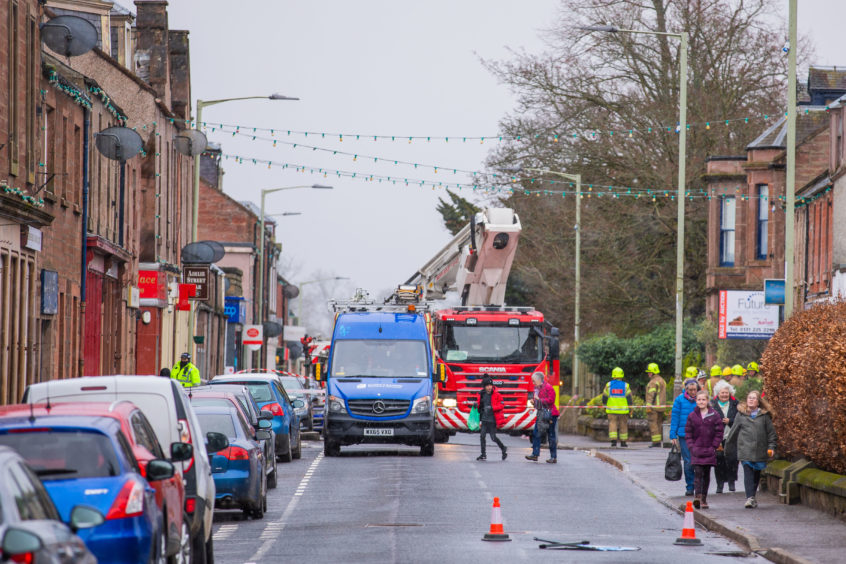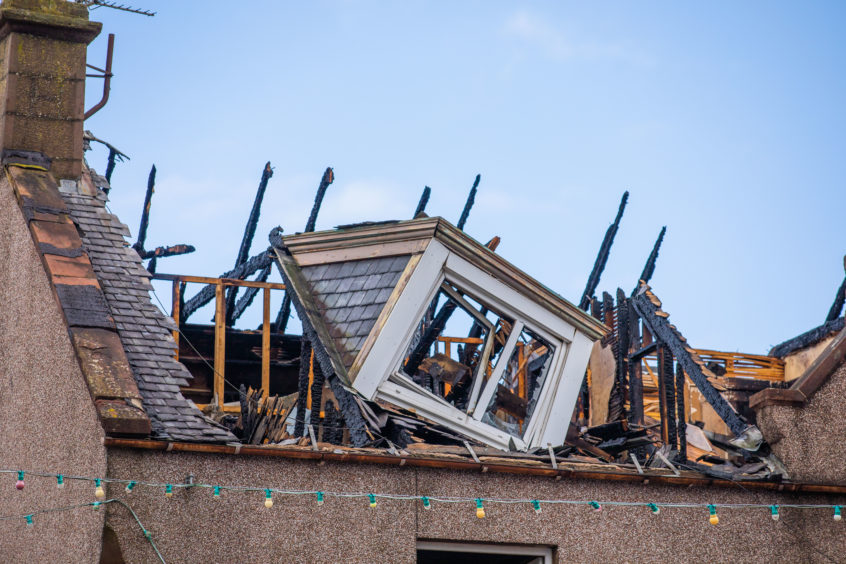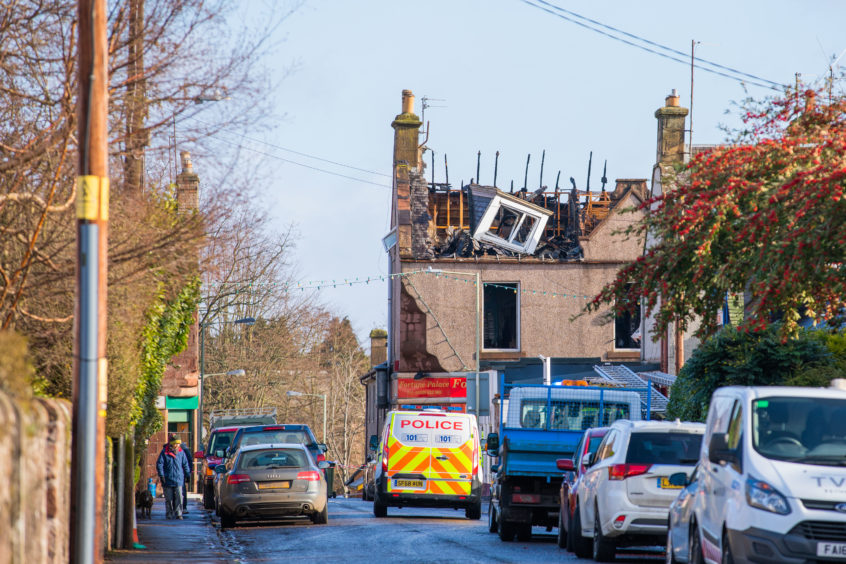 An elderly couple were able to get out of the property safely after they were woken by their smoke alarm.
Witnesses said fire crews were already at the scene when the roof of the property burst into flames. It is understood a hidden hot pocket behind the walls ignited while the initial blaze was being brought under control.
The fire also caused extensive damage to Chinese take-away Fortune Palace downstairs, and to part of the neighbouring Airlie Street Bar.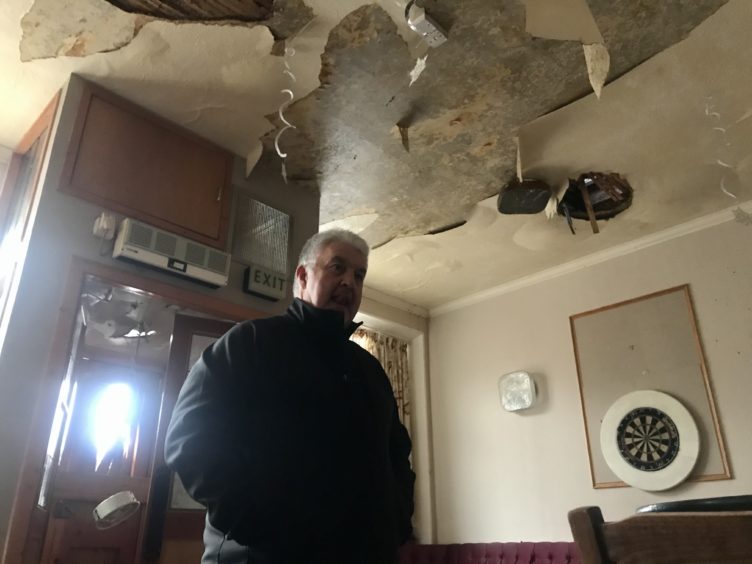 Proprietor David Barclay said he has been forced to temporarily close the premises after parts of the lounge ceiling came crashing down.
"The fire didn't touch the room," he said "But obviously the water from the hoses has caused a lot of damage to the ceiling.
"We will have to keep the lounge closed while we speak to insurers and assess the damage. The room is a real mess. It was snowing in there earlier this morning."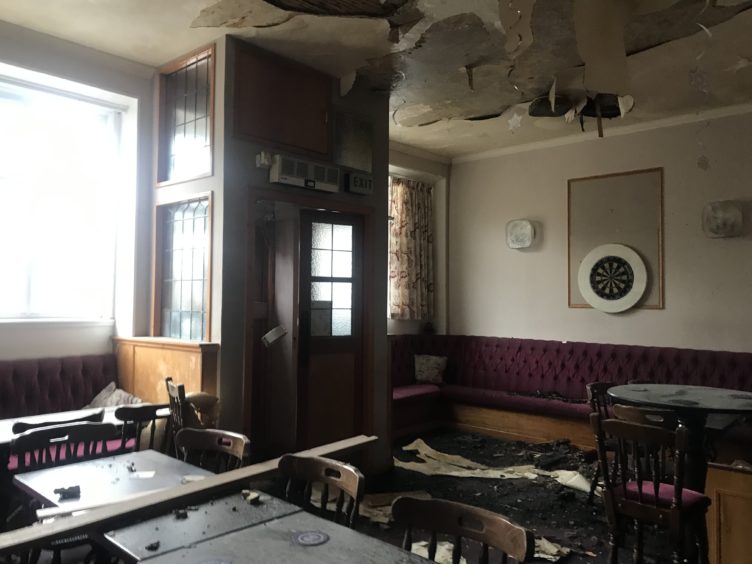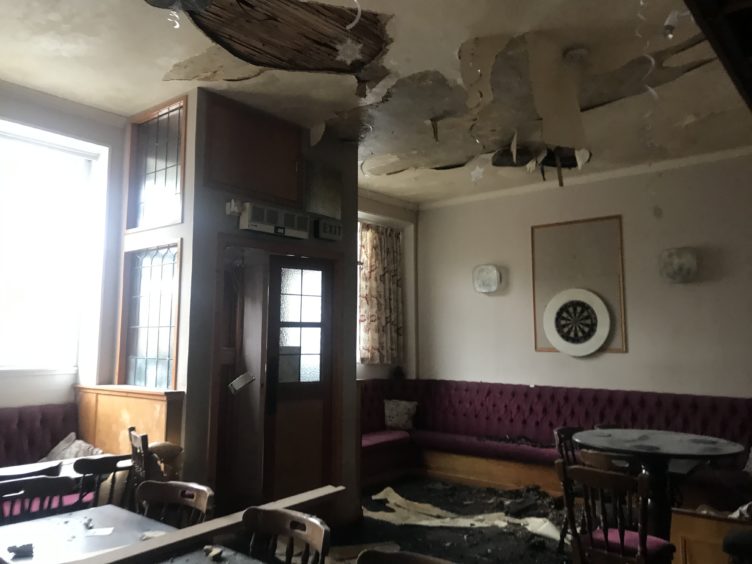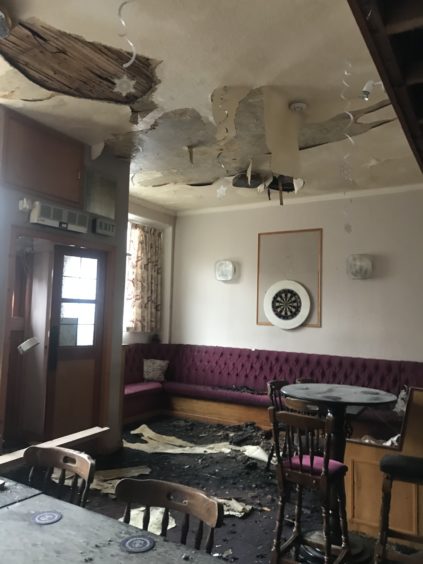 Mr Barclay said: "The main thing is that everyone upstairs got out okay. It's such a shame what has happened to their flat.
"We will get our place repaired, but it will take time. The bar room next door wasn't badly affected and I hope that we can get that re-opened soon."
He said: "The lounge isn't always open, but it's still well used as a meeting place for local groups. Hopefully we will have it back sooner rather than later."
Firefighters have been working to establish what caused the fire, which is believed to have started in a bedroom.
Meanwhile, scaffolding has been erected to safeguard the three-storey property.
Emergency crews were scrambled just before 4.30am on Saturday.
Eight teams used an aerial rescue appliance to bring the blaze under control, while police kept the street locked down.
Part of David Street will remain closed for the foreseeable future, Perth and Kinross Council has said.
Alyth's main road closed after eight fire crews tackle blaze above Chinese takeaway
Firefighters spend over eight hours dousing huge Alyth blaze above Chinese takeaway