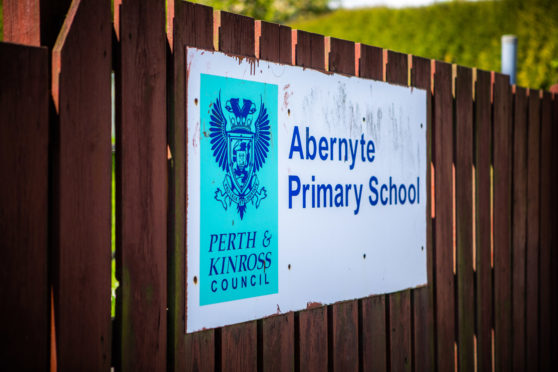 Council chiefs are facing fresh pressure to halt the closure of a Carse of Gowrie primary school.
Abernyte Primary is scheduled to shut in July before the end of the school term, after a controversial vote by councillors last year.
The decision was called in by the Scottish Government, leading to a judicial review which got under way at the Court of Session in Edinburgh last week.
Scottish ministers argued that the local authority may have failed to properly consider the full impact of the closure on the community.
Now council leaders are being asked to stall the closure plan until a final decision has been reached by the Scottish Government reporter.
SNP Perth City North councillor John Rebbeck met the authority's executive director for education and children's services and the chairman of the lifelong learning committee to discuss the possibility of holding back on a closure date.
He said: "I asked for a meeting to discuss what we in the SNP feel is the next logical step, given the recent announcement from the Reporter investigating the closure of Abernyte.
"The strength of feeling in the community against closure has not reduced and quite rightly the Scottish Government is giving full consideration to their investigation.
"It seems sensible that the council holds off on closing the school until the investigation has reached its conclusion."
A spokesman for the council said it was too early to make a decision, but added that other options were being assessed.
"Officers in our education and children's service are currently considering all potential scenarios in relationship to Abernyte Primary School, in terms of timing of decisions, outcome and potential next steps," he said. "It is too early at this stage to determine it being necessary to consider postponing the proposed closure date of July 1."
At the Court of Session, Morag Ross QC, representing Scottish ministers, said that although the council said the decision to close Abernyte was based on falling pupil numbers and not financial considerations, the potential savings may have had a bearing on the decision.