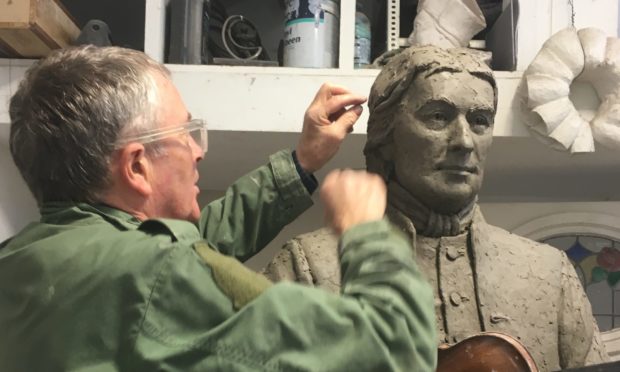 Campaigners are preparing to unveil a long awaited statue commemorating one of Perthshire's most famous musicians.
Niel Gow was an 18th Century fiddler, born at Inver, near Dunkeld, who regularly performed with national bard Robert Burns.
The Strathbraan musician played for the likes of Bonnie Prince Charlie and his tunes remain the backbone of the Scottish country dancing circuit to this day.
His music is remembered and performed every year at the annual Niel Gow festival in Dunkeld, but currently, a memorial tree by the river and a plaque at his former cottage are the only tangible memorials.
Both are some distance from the bustling town centre but the committee behind the fiddle festival has been raising funds to erect a statue.
The sculpture is being completed by Cupar-based artist David Annand, and just needs some "fine tuning and details" according to the project leaders.
Organisers, who are looking forward to this year's festival in March, have now submitted plans to Perth and Kinross Council to plant the statue in green space on Birnam's Perth road, in the heart of the area where Gow spent most of his life.
Planners will decide whether the spot is appropriate in the near future.
"It's a stunning piece of work," said fundraiser Pete Clark.
"We're excited about the unveiling. It's not going to be in time for the festival, but we're hoping it will be by the beginning of the summer, as long as there are no hiccups.
"We'll make sure there is some sort of concert for the unveiling.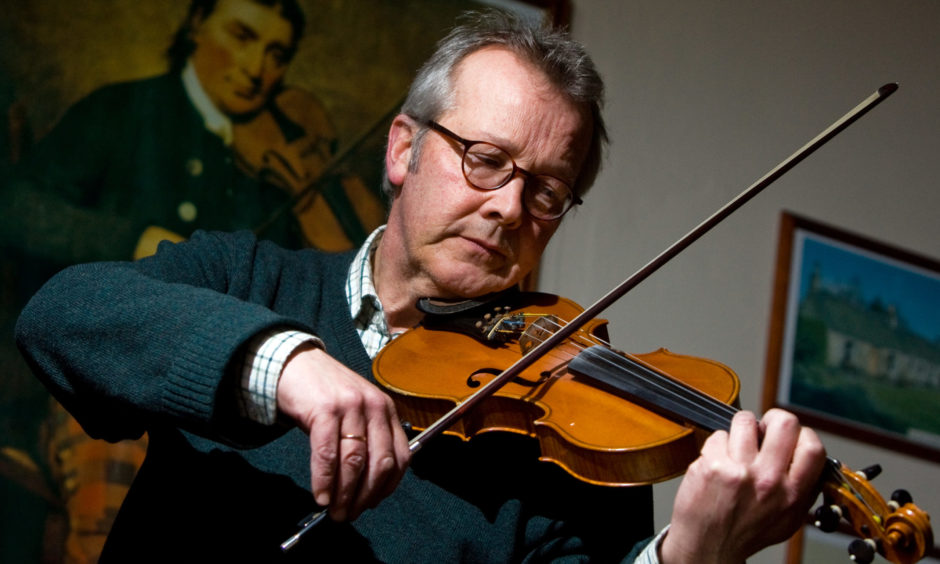 "In Birnam, there is a big grassy area and he'll be standing there facing his home in Inver. It's slap bang in the middle of Dunkeld, Birnam and Inver.
"There won't be a plinth, so it will be at a level where people can get selfies and the children at the school will walk past him and become familiar with a local hero.
"Every year of the festival, I've done a guided walk from Dunkeld to Inver. In future, this could be the ideal place to start."
Tickets are on sale now for the Niel Gow Festival at Birnam Arts Centre, the Little Dunkeld Kirk and the town's Royal Hotel. The 17th annual celebrations will run from March 20 to 22 and all proceeds will go towards preserving Gow's legacy.