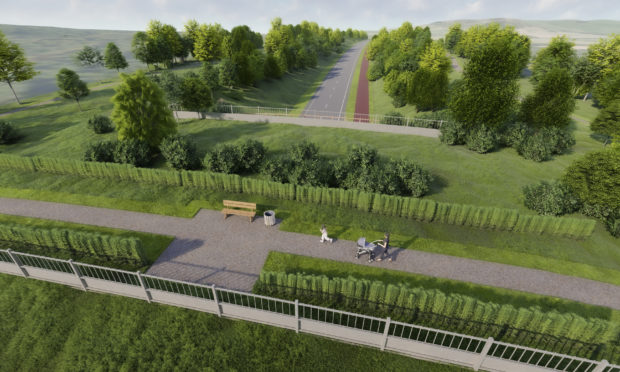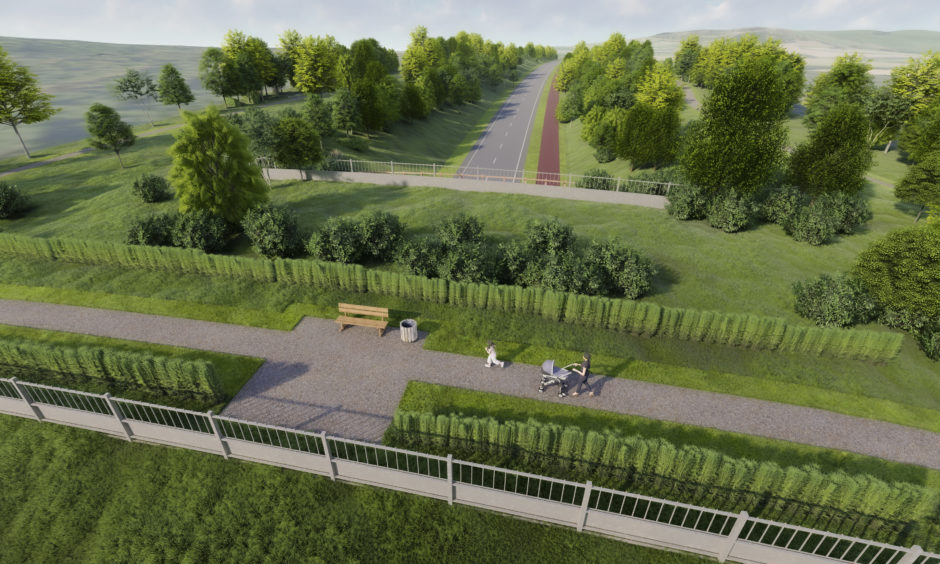 A leading conservation charity has called for the multi-million-pound Cross Tay Link Road to be scrapped, claiming it will destroy six ancient forests and cause irreversible harm to wildlife.
Woodland Trust Scotland has issued a strongly-worded objection to the flagship Perth and Kinross Council project.
The planned road and bridge will connect the A9 to the A93 and A94 north of Scone, with the aim of removing traffic and congestion from Perth city centre.
However, the local authority is facing a growing chorus of disapproval over the planned route, which will go directly through a new 700-home development.
Now the Woodland Trust has raised fears over ancient natural sites which it says could be lost forever.
The Perth-based organisation has called on councillors to reject the current plan when it comes before them next month. The trust suggests a route redesign, with a buffer zone of at least 50m between woodlands.
Campaigner Nicole Hillier said: "Development in ancient woodland can lead to long-term changes in species composition, particularly ground flora and sensitive fauna, such as nesting birds, mammals and reptiles.
"Majorly adverse impacts would occur as a result of the removal of valuable ancient woodland to make way for the construction of this proposal.
"Many indirect impacts are also likely to occur as a result of the proposed route with dust, soil compaction, spillages and waste potentially affecting the woodland, namely during the construction phases but also in the operational use of the road. These impact will largely be irreversible and permanent in their nature."
She said the ancient woodlands that would be affected including the Highlfield Plantation and Dairy Wood, north of Scone, as well as sites near Bertha Park and Sherifftown.
"The Woodland Trust strongly objects to this application on the grounds of direct loss to several areas of ancient woodland," she said. "This application contravenes both local and national planning policy and should be considered for refusal.
"Ancient woodland is irreplaceable, and once gone it cannot be recreated."
The project, which has secured £40 million of Scottish Government funding, already faces backlash from nearly 50 objectors including three community councils.
Among those concerned about the plan is NHS Tayside's director of public health Drew Walker, who said people living next to the road will be exposed to greater levels of air pollution.
A planning application is expected to go before councillors on March 11.