Coronavirus: Tayside care giant bans visitors – including family – to prevent virus spread
By
Peter John Meiklem
March 11 2020, 7.33pm
Updated: March 12 2020, 10.54am
One of Tayside's largest care providers has banned non-essential visitors from its homes.
Balhousie Care Group, which runs 25 facilities in the North East of Scotland, will only allow "essential visits" as a preventative measures to stop the spread of coronavirus.
The company has given its residents iPads to maintain contact with friends and family.
Doctors and district nurses will be given access and essential deliveries and maintenance repairs will continue, the firm said in a statement issued on Wednesday.
Almost 900 residents live in Balhousie Care Group properties, with more than 1,200 employees working for the company.
Video of the UK Government's Chancellor Rishi Sunak outlining coronavirus measures is above this article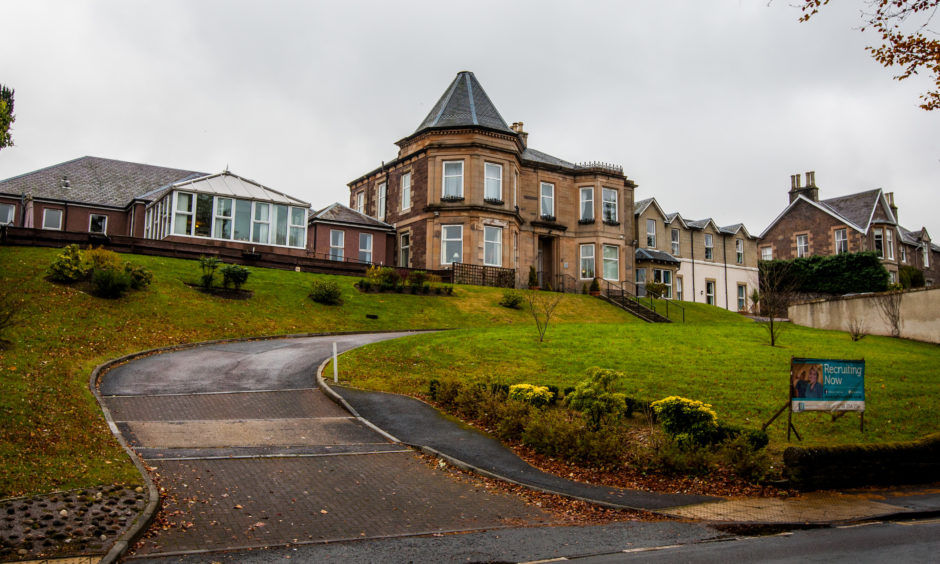 A spokeswoman stressed there are no cases of coronavirus among its residents or staff members and the move was a preventative measure.
"The health, safety and wellbeing of our residents is of the utmost importance to us at Balhousie Care Group.
"Because of this, and in the light of the current situation regarding Coronavirus (COVID-19), we are taking the precautionary measure of only allowing essential visits to our care homes.
"These include doctor and district nurse visits, essential deliveries and essential maintenance repairs."
She said the additional iPads would enable resident to maintain "excellent lines of communication" with "relatives and friends."
"These include private Facebook groups, video and Skype calling, social media, and newsletters.
"We know our care homes will maximise these channels in order to ensure that residents' contact with family and friends is maintained.
"We have robust infection control practices and strict protocols in place to limit the risks of cross-infection in our care homes and we monitor our residents' health closely and continuously.
"We would like to thank residents, relatives and staff for their cooperation with this decision," she added.
Balhousie Care Group homes include 10 in Perth and Kinross, six in Angus, three in Dundee and one in Fife.
A trio of other care homes in Tayside and Fife have already introduced restrictions on visitors as staff look to prevent coronavirus from infecting their residents.
Ochil care home in Perth, Canmore Lodge in Dunfermline and Dundee's South Grange are subject to restrictions, said parent firm Barchester Healthcare.
Only a handful of visitors with permission from the care homes' management are allowed access.
In addition to limiting visits by friends and family, community events and external entertainment have been cancelled "for the foreseeable future."
Staff there insisted that vital medical visits will still be made and they are doing everything they can to ensure life for residents is as comfortable and sociable as possible.