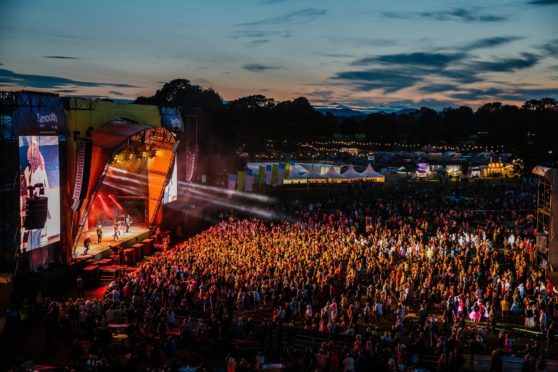 Organisers are considering whether to press ahead with Tayside's most colourful music festival.
Rewind is due to be held in the grounds of Scone Palace in mid-July, with music from Wet Wet Wet, Jimmy Somerville and other stars of the 1980s.
Following the news that Glastonbury 2020 has been canned, the Rewind team said they are still to make a final decision.
They will discuss the situation with authorities and experts in the coming days.
A spokesman said: "Clearly at this stage it is early days with regards to the summer and everyone is reacting dynamically to the ongoing situation.
"However, in all situations like these our position is that we will be 100% led by the experts and adhere to the advice given."
He said: "We will be keeping abreast of the developments and the recommendations that come from the national statutory bodies and working closely with the local authorities and bodies to ensure the safety and well-being of everyone involved in the festival."
The spokesman added: "Currently, thankfully, there is no real direct impact on us.
"However, we have our first Safety Advisory Meeting at the end of this month with the local authorities and statutory bodies and potentially there will be some developments that we will need careful consideration.
"At the end of the day our first priority will be to our customers and staff and we will take all the necessary precautions and heed all the advice given to ensure that we do everything to ensure their safety and well-being."