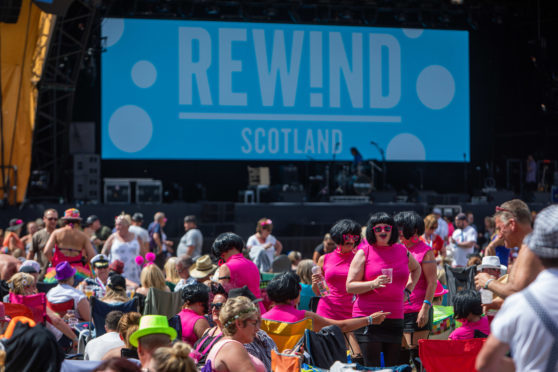 Organisers of the Rewind Festival are still forging ahead with plans for this summer's Scone Palace event.
Rewind is due to be held in the grounds of Scone Palace in mid-July, with music from Wet Wet Wet, Jimmy Somerville and other stars of the 1980s.
Following the news that Glastonbury 2020 had been cancelled due to the coronavirus outbreak, the Rewind team have been in discussions on whether the event should go ahead.
A post today on Rewind's Facebook page said: "In this strange time we find ourselves in, we are daily having to make difficult decisions about how we live our lives and making sacrifices for the benefit of other people.
"However, we also recognise that we all need something to look forward to when it's over, with this in mind we are carrying on with the Rewind Festivals.
"Obviously everyone's safety is paramount, and we will of course abide by government recommendations, but if there is a chance we can deliver the festivals, then we will."
The line-up for the three-day event, which runs between July 17 and 19, also features big hitters such as Billy Ocean – who went down a storm at a recent Christmas lights show in Perth – ground-breaking '80s icons Bananarama and hip-hop pioneer Grandmaster Flash.
REVEALED: These are the 80s stars taking to the Scone stage for Rewind Festival 2020