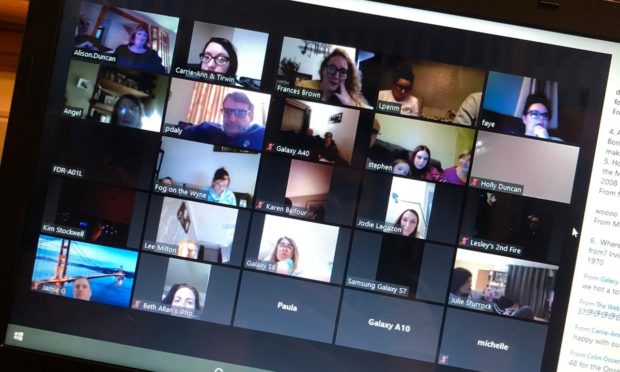 A Perthshire community has found a novel way of coming together during the lockdown.
Dozens of Inchture residents took part in a virtual pub quiz.
The event has proved so popular that organisers say almost 100 people have signed up to the next one on Friday.
The group used the video conferencing tool Zoom for the game and the get-together proved so successful that many users continued to chat well after the questions had finished.
The woman behind the quiz Linsay Duncan said the quiz was a welcome distraction from the current crisis.
"We were just going to do it as a once off but it went so well," she said. "It was nice for people to see each other and it was the weekend, when people were going to be struggling with isolation.
"Some people even had food and drink, so it was like a proper night out.
"There was no discussion of coronavirus at all, so it was a nice distraction for everyone."