VIDEO: Watch piper's tribute as Perthshire WW2 hero celebrates 100th birthday in lockdown
By
Jamie Buchan
April 3 2020, 7.54am
Updated: April 3 2020, 9.48am
A Perthshire war hero was serenaded by pipers as he celebrated his 100th birthday in lockdown.
Former Black Watch lance corporal Fred Waters enjoyed a stirring performance outside his Bridge of Earn home.
Pipe Major of Perth and District Pipe Band Ali Duthie got police permission to play some tunes for Fred at lunchtime on Thursday.
He was joined by fellow piper and NHS worker Gwen McAndrew, who had promised Fred she would play for him on his centenary milestone.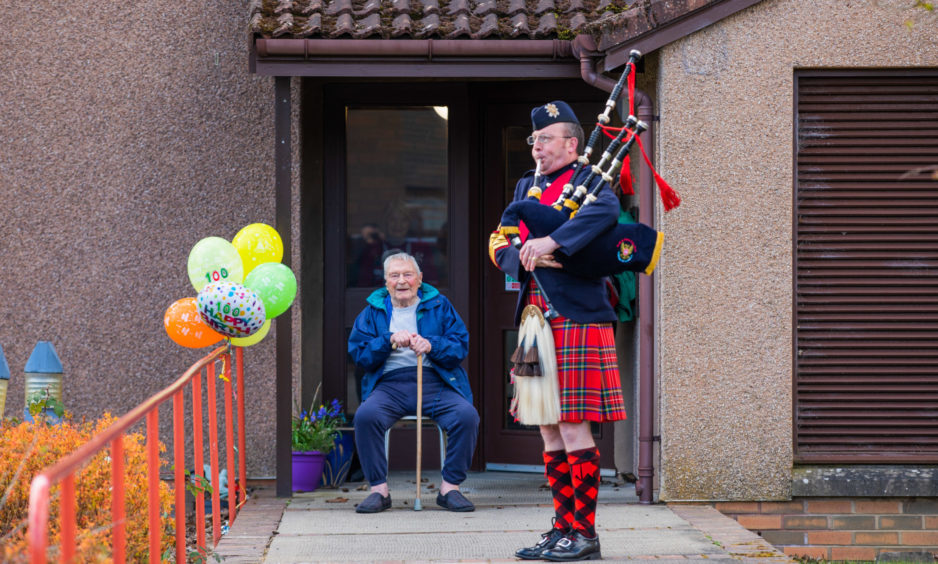 Gwen, who travelled from Laurencekirk for the one-off performance, said: "I've known Fred for a long time. He used to be a keen swimmer and I used to give him a lift home from the Perth Dolphins swimming club.
"At his 70th birthday, I made him a pledge that I would come back to play for him at his 100th. I was delighted I was able to do this, despite everything that was going on.
"He came to the door to listen to us. He was in really good spirits. He said he didn't usually like a fuss, but he said he'd make the exception for us."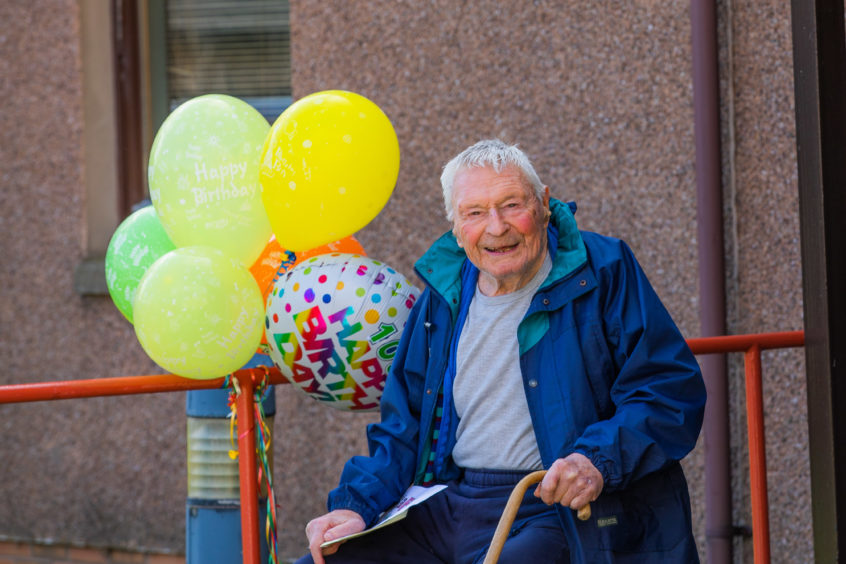 Grandfather-of-two Fred, who is originally from Arbroath, served with the Black Watch during the Second World War.
Afterwards, he worked on local farms. However, his agricultural career was halted after an injury to his knees.
His son Bruce, said: "He loved working on farms, but he need to find something more desk-based."
He got a job in the newsprint department of DC Thomson, with an office on the first floor of the Meadowside building overlooking the McManus Gallery.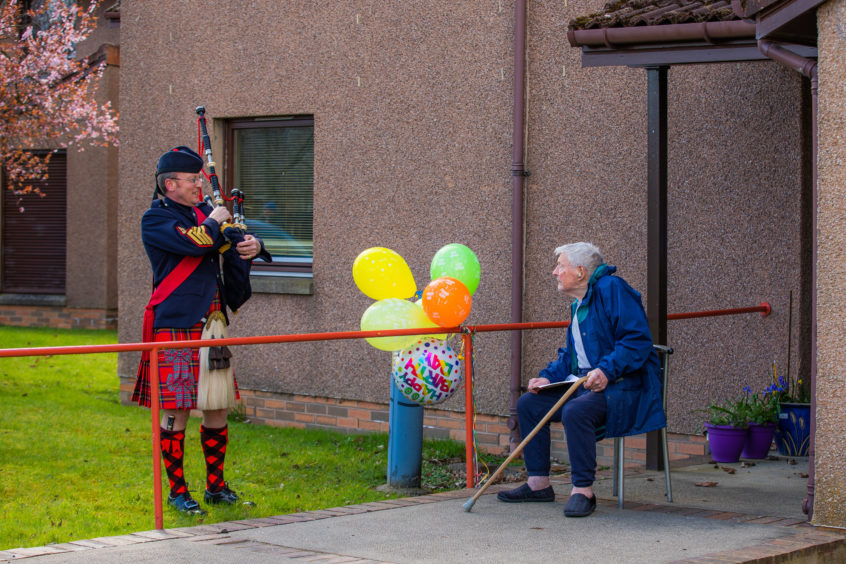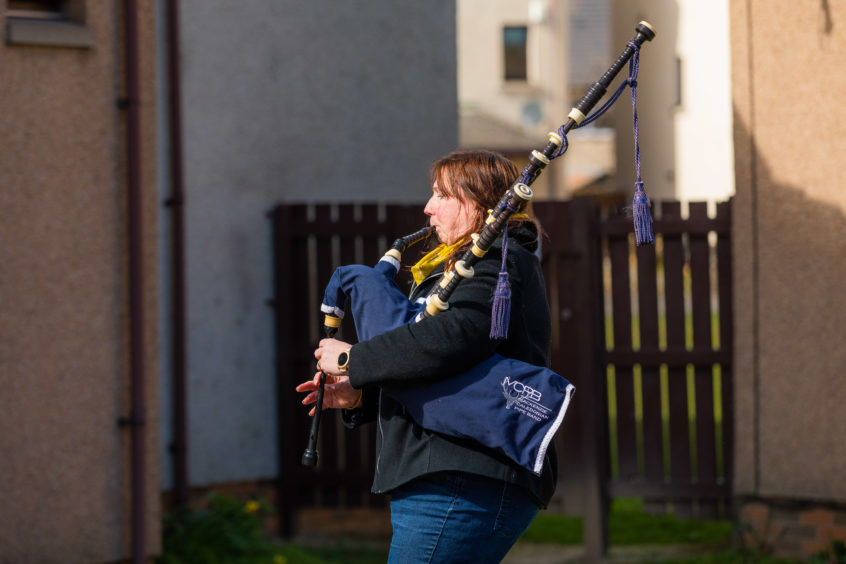 Fred ensured the Dundee publisher had the right amount of paper in stock at the presses to run its newspapers and magazines. He arranged for supplies to be brought from the company's store in Blinshall Street. He retired in April 1985, but still kept active.
"When he was at DC Thomson he went swimming every lunchtime," said Bruce. "He kept swimming until his mid-90s."
Fred, a keen football fan, was also an avid letter writer and poet. "He had a beautiful copperplate writing style," said Bruce. "He doesn't write so much these days, but he still tries."
He said: "We had planned a bigger party for his 100th, but we had to knock it on the head for obvious reasons. We're hoping to do something once all of this is over."
Fred now stays in sheltered housing, operated by the Caledonia Housing Association.
Dionne Roberts, the association's Bridge of Earn scheme manger said: "Fred is one of our original tenants, having been here since we opened 29 years ago.
"He is a true gentleman with a heart of gold, he is always cheery and a pleasure to be around. It was lovely to have two pipers out today to mark this special occasion."