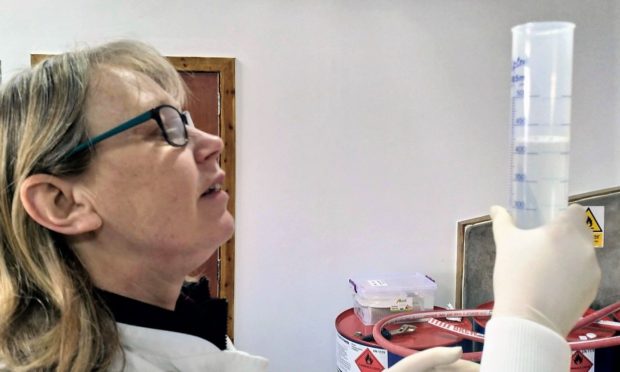 An Alyth liqueur distillery has bottled its first batch of hand rub, which will be issued to key workers on a buy-one-donate-one model.
Highland Boundary has switched from cooking up flavoured liqueurs and spirits to WHO-approved handwash in order to battle the coronavirus crisis.
The Perthshire distillery, which only began trading in October 2018 will be delivering hand sanitiser to hospices and healthcare teams, along with other key workers such as those in Tayside foodbanks for free.
The costs of the alcohol and bottling the gel will be covered by selling the handwash to members of the public through a buy-one-donate-one system, meaning the entire enterprise shift will be carried out on a not-for-profit basis.
Already, the scheme is pulling the community together. Dundee-based Tradeprint have provided all the labels for free and Alyth Development Trust have purchased a batch of  bottles to deliver to vulnerable residents.
Director Dr Marian Bruce, who runs the distillery with husband Simon, says sanitiser needs to be available to members of the public too and at a reasonable price, condemning the "profiteering" of manufacturing giants.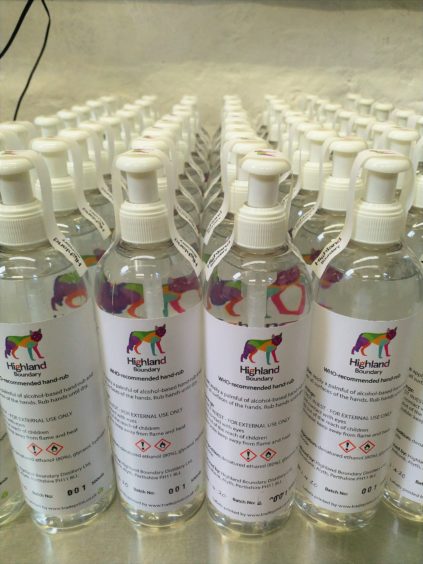 She said: "We're using the WHO recipe and we'll be distributing it to places such as CHAS who are really vulnerable.
"During this pandemic, we wanted to do our little bit and use our time and resources in the best way possible."
The Scotch Whisky Association has set up an online portal allowing more distilleries to communicate if they are selling finished handwash or the necessary ethanol.
The UK government is also fast-tracking applications to allow distilleries to sell denatured alcohol to firms producing their own hand rub.