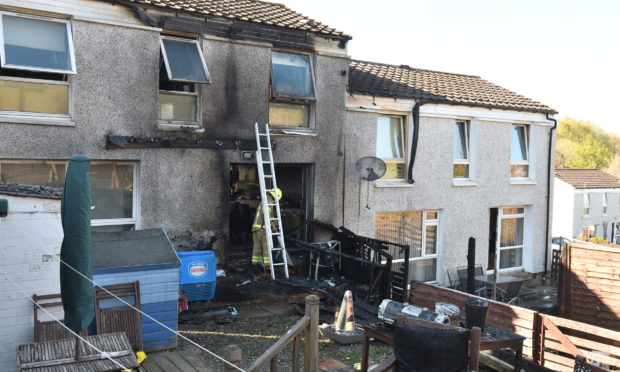 Firefighters rushed to a Perth home on Sunday afternoon to extinguish a burning garden shed – with the flames spreading to the neighbouring home.
The outbuilding at the property in Bruce Crescent, in the city's Tulloch area, had caught fire and blaze spread to cause extensive damage to the house.
The Scottish Fire and Rescue Service was alerted to the blaze just before 4.15pm and sent out two fire engines from the Perth station.
The property was left blackened by the fire, which appeared to have spread to the patio doors leading to the kitchen.
The crews left the home just after 6pm.
Nobody sustained any serious injuries.