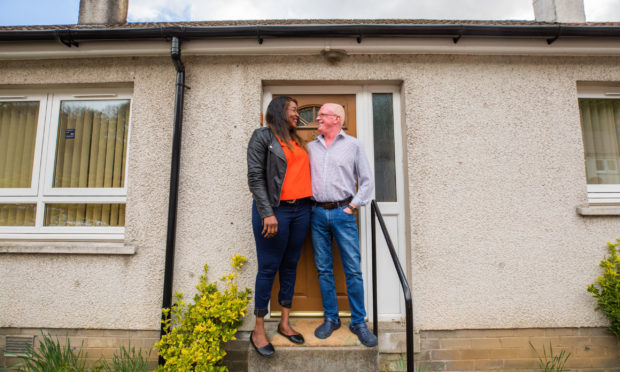 A Perthshire couple have arrived back in Scotland on a repatriation flight after nearly two months in West Africa.
Peter and Fatou Halcrow, from Birnam, had flown to The Gambia for a three week holiday at the beginning of March.
Their return set them back a staggering four figure fee but the duo are relieved to be back home safely.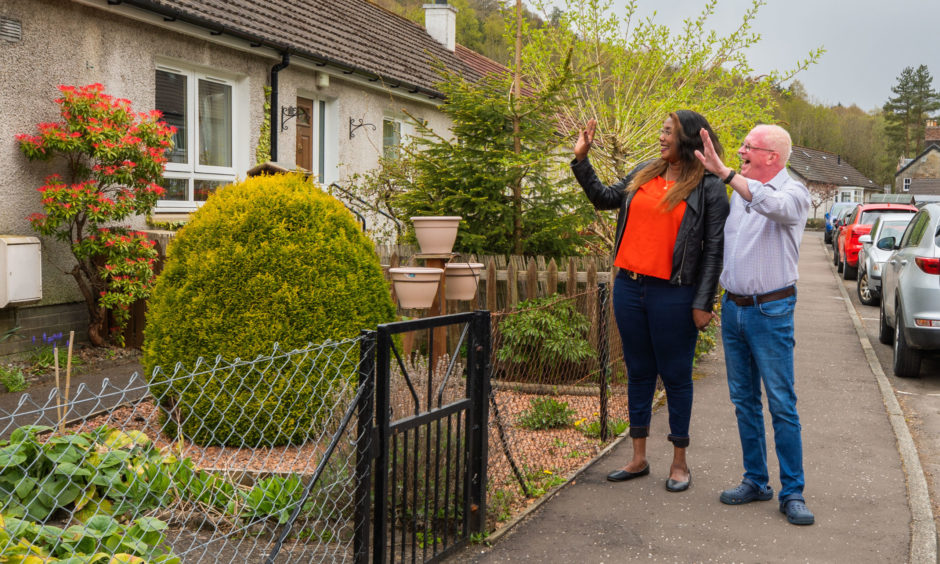 The couple had been due to fly back before the start of this month but when the Gambian government declared a state of emergency, Banjul International Airport was closed to almost all air traffic.
Tesco cafe manager Peter and Fatou, who works at Dunkeld House Hotel, were left stranded at their accommodation in Busumbala.
With their return flight cancelled and the airline with which their flights home were booked not responding to emails, the couple made their way to the Foreign Office to seek advice, where they met scores of other Brits who were also trapped.
As the Foreign Office directed the group to their social media channels, the stranded Brits created an online messenger group and managed to track down seats on a repatriation flight from Dakar in neighbouring Senegal.
At £800 per seat, around the same as what Peter and Fatou paid for their combined original return flights, the couple were priced out but luckily landed seats on an oversubscribed repatriation flight from Yundum on Friday.
The eleventh-hour seats cost more than £550 each so Peter and Fatou were forced to use a credit card. The Gambian government are not set to review lockdown measures until the middle of next month and the couple had feared being stuck abroad for months.
Peter said: "The tickets we had to get were spotted by other people in the Whatsapp Group we've created.
"We had a nine hour flight from Yundum to Stanstead, with a one-hour refuelling and crew change stop in Gran Canaria. Then it was a train to Manchester where the car was parked and a drive home from there.
"The two seats on the plane alone cost £1,106 and then the train tickets and diesel on top. Those flights would normally have cost about £250 each. It's criminal, really.
"There were about 300 people onboard and more left behind. There's another flight this week but a lot of people are really upset and medicine is running out.
"It's a ridiculous amount of money, but felt I didn't have much choice as there is to be one more repatriation flight on Thursday and who knows when commercial flights will resume. Its upsetting as I had already paid for return tickets."
Now home safely, Peter is preparing to return to work and is continuing to chase up refunds on his cancelled flights.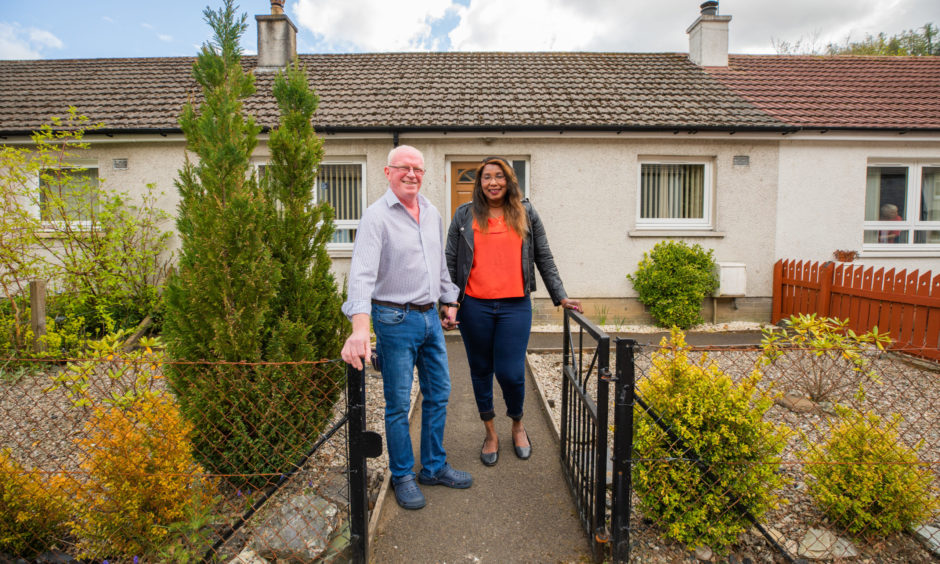 "Supermarket staff all have PPE in The Gambia and hand-washing is mandatory before you go inside. I'm still getting used to the measures here.
"I think I'll need to buy a few scratchcards before I go on holiday again."