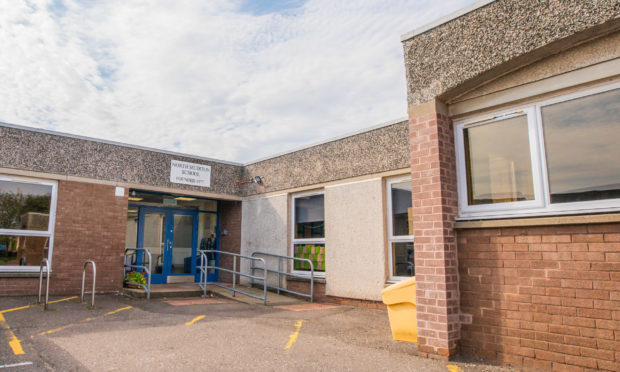 The official planning process for a new primary school in North Muirton has begun.
The existing primary school at Uist Place is to be demolished and replaced with a new two-storey building big enough for its existing school roll, as well as that of Balhousie Primary, which is to close.
Two drop-in information sessions were held at the Perth schools in March, allowing parents, pupils and staff to inspect early drawings of what the £14m project could look like.
Early plans are for the nursery to be razed and the new school, to open in August 2022, built on its footprint by contractors Robertson.
However, councillors gave the go-ahead for Edinburgh architects Architype to begin work on finalised plans at Wednesday's virtual planning and development management committee meeting.
More consultations will be held about the school, which will bring together up to 484 pupils across 16 classrooms. The main entrance will also be brought round to Argyll Road.
While all councillors were supportive of the project, SNP member Tom Gray said he would like the new school to be called something other than North Muirton Primary to  reflect the heritage of both schools.
The regeneration project comes after North Muirton Primary recently had its performance labelled as "weak" by Education Scotland inspectors.
North Muirton currently has ten mainstream and three specialist classes and around half of the school's 238 pupils are not achieving the expected grades in maths and English.
In a survey of teachers at the school, more than half said they felt learners were not well behaved.
The reporter said: "Attainment in literacy and English and numeracy and mathematics is weak. Across the school, fewer than half of children are making appropriate progress in writing."
Inspectors also labelled children's progress in the school's nursery as "weak," highlighting numeracy as a key area for improvement.
However, the reporter praised the positive relationships between staff, children and their families across the school and nursery, as well as the collaborative working between staff and partner agencies.
Lifelong learning convener Caroline Shiers said: "We recognise the outcome of this inspection is not what we would have expected, and we are committed to making the improvements identified in the report.
"We are now in the position where we have a dedicated and talented team who are already achieving success in taking forward the actions outlined by the inspection team."
Education Scotland will make a follow-up visit to North Muirton Primary School within 12 months to assess how well the school, with the support of the local authority, has progressed in making the necessary improvements.