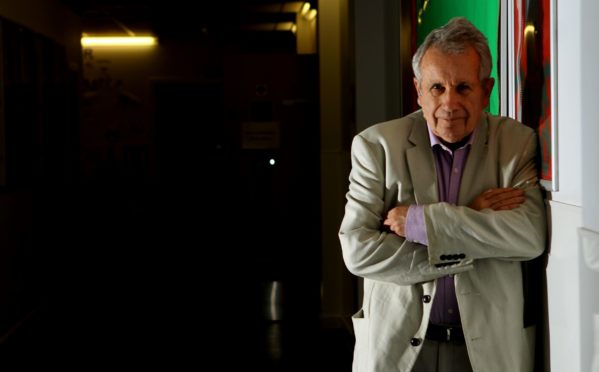 Ongoing uncertainty over lockdown restrictions has forced organisers to pull the plug on this autumn's Bookmark festival.
The seven-year-old event has grown to become one of the biggest celebrations of literature on the Perthshire calendar, and has attracted big names such as thriller writer Christopher Brookmyre, Bake Off star Flora Shedden and former politicians Martin Bell and Alan Johnson.
Held each October in Blairgowrie – with fringe events throughout the year – the festival generates a welcome boost to the local economy.
But organisers said this weekend they had taken the "painful" decision to scrap this year's show, as well as a September event with travel writer CJ Schüler.
A spokeswoman said: "Although social distancing restrictions may be lifted by October, nobody knows when hotels, restaurants, venues, caterers and others connected to the festival will be able to work as normal.
"It is also very unclear how happy people will be to sit close to others in enclosed spaces."
She said: "We would probably have to severely curtail our audience numbers and arrange seating accordingly, in a rather unwelcoming way.
"Instead of offering an unsatisfactory festival, we have taken the painful decision to cancel."
The committee is already planning the festival's return in 2021.
"Once we can be sure of offering our usual high standard of quality, friendly events we will be putting our energies into making 2021 a year to remember," the spokeswoman said. "Many of this year's invited guests have already responded eagerly to their events going ahead in October 2021."
In March, festival chairwoman Gail Wylie announced that all events up to September would be cancelled, including the ticket launch event in July.
Among those invited for the 2020 festival included historical crime writer Abir Mukherjee, Greyfriars Kirk minister Richard Frazer, broadcaster Sally Magnusson and Rab C Nesbit star Gregor Fisher.
Ms Wylie posted on Twitter: "Thanks to the writers, patrons and chairpersons for your understanding and generous comments, and willingness to postpone til 2021."
Poet Jim Mackintosh added: "Bookmark is grounded on solid foundations and has tons of unspent energy to share, so I'm sure it will be back next year stronger than ever."