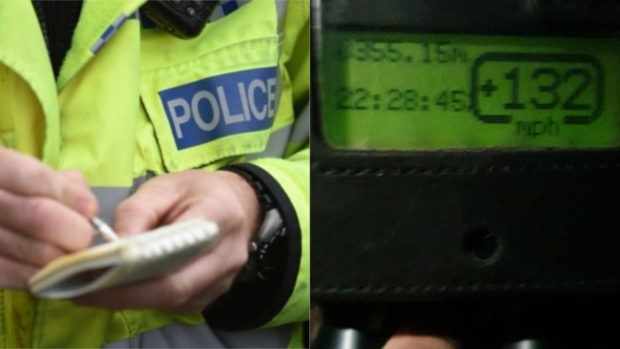 Police Scotland are warning motorists not to use quiet roads as a "racetrack" after a driver was clocked doing more than 132mph through Perthshire.
The black Audi was spotted travelling at the "phenomenally stupid" speed on the M90, near Bridge of Earn, on Saturday night.
Tayside Police shared an image of the officers' speedometer on social media, as a warning to others.
The display reads "+132 mph" recorded at 22.28pm.
A force spokesman wrote: "The quieter roads are not a racetrack.
"This recorded speed on the M90 near Bridge of Earn last night was phenomenal – phenomenally STUPID that is."
He said: "The driver of the black Audi A4 our Roads Policing Unit caught travelling at this speed will now have to explain himself in court."