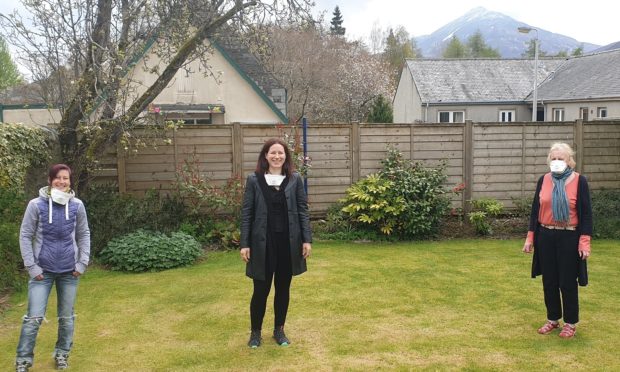 Dozens of furloughed workers at a top Perthshire hotel have been keeping themselves busy around Kinloch Rannoch by helping residents during lockdown.
The 35 staff members from Dunalastair Hotel have been supporting neighbours by carrying out tasks for the benefit of the village and individuals.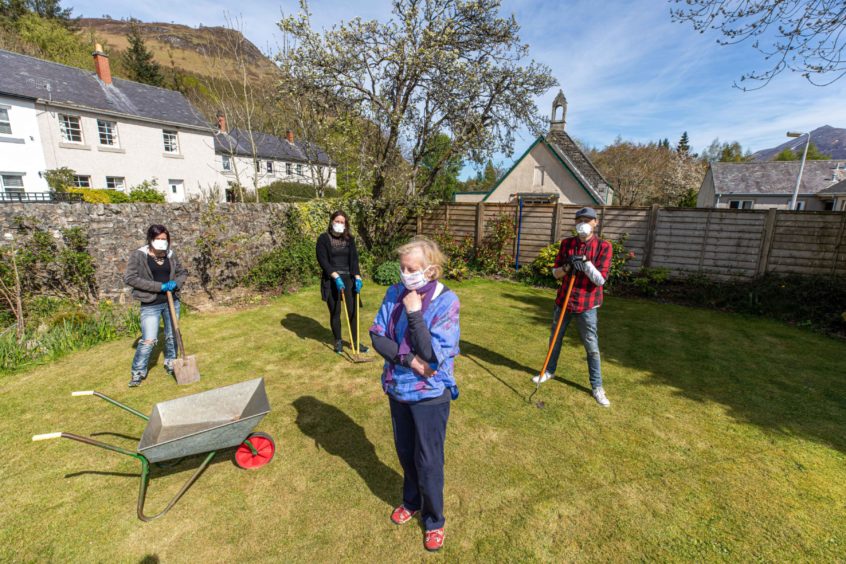 Employees have been donating to food banks, shopping for the elderly, tidying up the local church gardens, and even handling landscaping and maintenance work for village residents.
Hotel bosses are planning to reopen in July, providing lockdown measures are lifted, and have urged anyone who needs support in the community to contact the hotel.
General manager Richard Deak came up with the idea of volunteering in the village, as all the hotel's staff either live in the village or in hotel accommodation.
He said: "Community spirit has always been great in this little village but during these times we thought it would be good to offer our services to local people and help where we can.
"It started with a nearby resident asking for her gardening to be done and then we went from there, proactively offering our time for free, volunteering to help the locals and in particularly the elderly residents of Kinloch Rannoch.
"The largest town is over 30 miles away and all our local buses have stopped so we are also making deliveries for those who are cut off. By volunteering we can really give something back to the community."
The five-star hotel closed its doors at the end of March. Apart from the Richard, all of its 35 hotel staff have been furloughed. Those who could not get home were given accommodation and free meals, but they were finding that time was passing very slowly with nothing to do.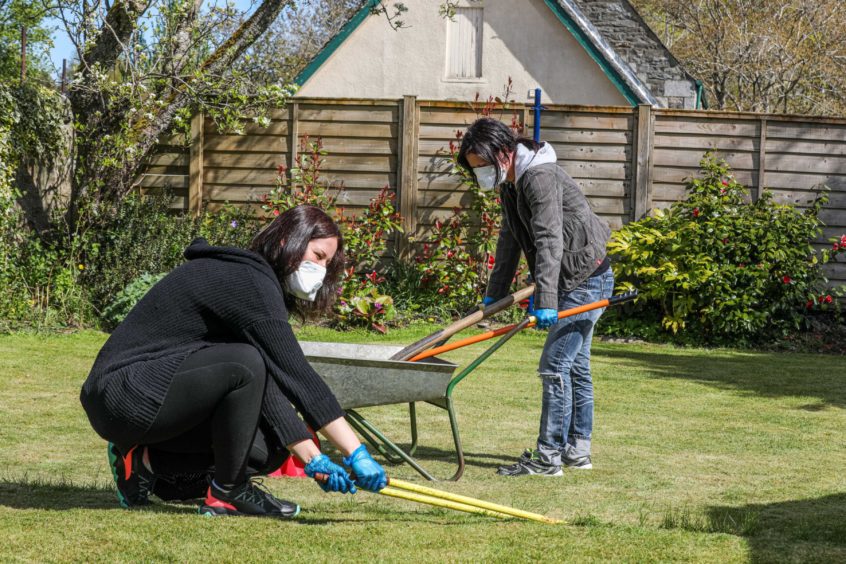 Village resident, Anne Gerber, is far away from her family so was happy when hotel staff, Gary Owens, Sandra Darrien and Angela Tunde Gyorgy, offered to help with her landscaping.
Anne said: "It's difficult for me to get on with tasks like gardening, so to have the staff from Dunalastair help me out has been an absolute pleasure, especially as I am away from family.
"I was supposed to be in Australia with them, so having pleasant, young people helping me with my garden and other chores has been amazing and great company too. I couldn't be more thankful in the current situation."
Nassar Khalil, CEO of Rogue City Hotels, part of the Henley Homes Group which run Dunalistair House, added: "We are delighted to be able to do anything we can at this time to help villagers.
"It is great to see so many of our staff getting on and helping those who need our assistance. Residents can call upon our help anytime."