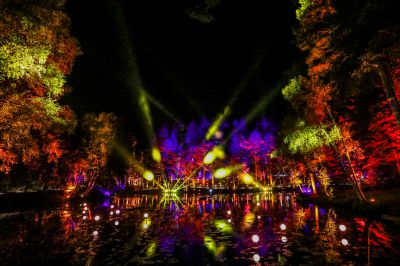 The Enchanted Forest Community Trust is set to award more than £30,000 to Perthshire community projects.
This is despite this year's event, due to take place in October, having been cancelled due to coronavirus concerns.
A total of 26 community projects across Highland Perthshire are to receive part of £33,514 from the Enchanted Forest organisers.
Trustee of the Enchanted Forest, Paul Keith said: "2019's popular show saw more people visiting The Enchanted Forest than ever before.
"This incredible support means we are able to fund more exciting community events, projects and organisations.
"We're delighted that our show helps makes this support possible, and visitors should feel proud that, just by visiting the Enchanted Forest, they have done their bit to give back to the community and benefit the local area."
Lat year's event, Cosmos, was sold out, with more than 80,000 people having attended. Each year, the Enchanted Forest generates an estimated £7.6 million for the local economy.
Proceeds from the event are distributed to worthy causes in the area, with this being the seventh year in a row that such causes have benefited.
Each of the 26 projects which receive financial support from the Enchanted Forest Community Trust receive an average award of £1289.
Recipient projects include the Vale of Atholl Pipers Association to contribute to the replacement of their band kit, The Den, a community run after school club in Blair Atholl, Ballinluig and Pitlochry, and Aberfeldy Rugby Football Club.