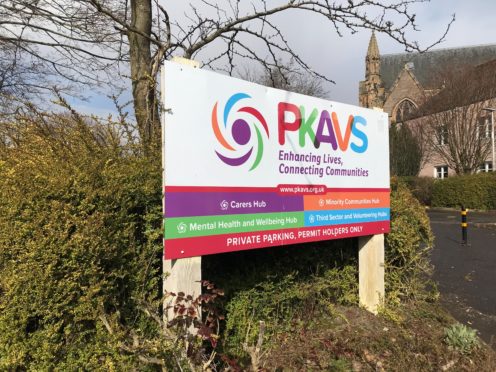 A Perthshire charity has commemorated Mental Health Awareness Week by dedicating its weekly podcast to discussing the issue.
The Perth and Kinross Association of Voluntary Service (PKAVS) began recording "Positively PKAVS" podcast episodes at the beginning of this month to encourage further discourse on societal issues.
The mental health podcast released on Friday was the fourth episode in the series, with plans to mark carers week with an episode to air next month.
Marketing and engagement officer, Amy Bryson said the charity places "high value" on mental wellbeing for its staff and service users.
"At PKAVS, we recognise that mental wellbeing impacts all of us throughout our lives, and we place a high value on mental wellbeing for our service users and our staff.
"Our mental health and wellbeing hub supports members of the community that are struggling with their mental wellness and helps them on their recovery journey.
"As well as this, all of our hubs work proactively with their service users, such as carers and minority ethnic communities, to prioritise mental wellness in addition to the other needs we support people to meet.
"The idea behind the podcast initially was to provide a bit of positivity and brighten people's day, as well as to connect with members of the local community about the things that matter to them.
"Every week, we are joined by members of the local community to talk about topics that matter the most to them."
"We all need something to keep us entertained at the moment."
The podcast can be accessed through Apple and Spotify. Anyone who wishes to suggest topics or appear on the podcast should contact PKAVS on admin@pkavs.org.uk