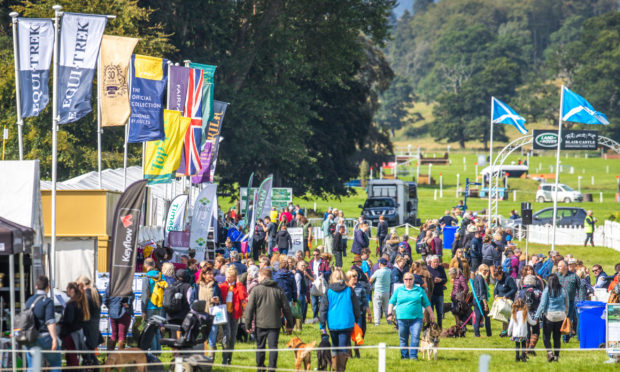 Organisers of Blair Castle International Horse Trials have cancelled this year's event.
The gathering had been scheduled to take place from August 27 to 30.
The team said they explored numerous ways to keep some of the competition elements, but had concluded it would not be possible to run the event without spectators and trade exhibitors.
Sarah Troughton, Atholl Estates' head trustee said: "It was an unavoidable decision, taken with the safety of the local community, all the riders, and the many helpers and volunteers uppermost in our minds."
The focus will now shift to 2021 when it is planned to return from August 26 to 29.
Highland ward SNP councillor Mike Williamson said: "I am saddened to hear that Blair Horse Trials have been cancelled this year, but it is totally understandable.
"Given the sheer number of people who come to Blair Castle from across the UK, and indeed from across the globe, it is unlikely that it would have been able to go ahead as planned.
"I know this is an event which is the highlight of the year for many in the equestrian world, so I understand their disappointment. Rest assured that we will be ready to welcome visitors to Blair Castle again as soon as it is safe to do so."