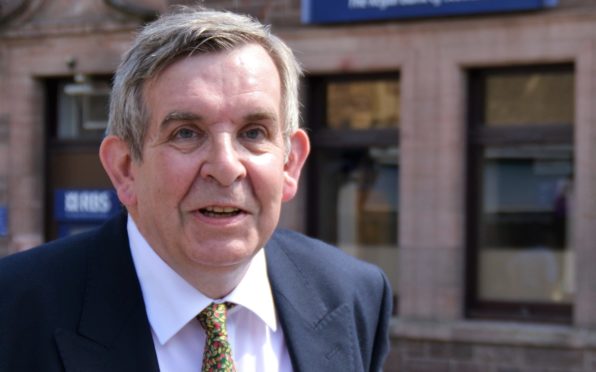 Residents of a Perthshire town have been praised for their continues efforts to support each other during the coronavirus pandemic.
Crieff residents have been thanked for their work to ensure community spirit has been kept up during this time.
SNP Councillor Stewart Donaldson, of the Strathearn ward expressed his gratitude, while Former Chair of Crieff Community Council, Craig Finlay said he has been "inspired" by the community's efforts.
Mr Donaldson paid tribute to the voluntary organisations in the area.
He said: "I'm so grateful for all the effort put in by so many over the last two months and more.
"That applies not just with Council staff, many of whom have been redeployed to other areas outwith their usual areas of expertise, and have often had to work really long hours, especially in the community support team.
"It's also very much about all the volunteers, and what they have done.
"[It's about] the food bank, the numerous community support groups, and the immense contribution they have made."
But he added that coming out of lockdown is something that will take time.
He said: "As we start to come out of lockdown, there is still a long way to go.
"Coming out of lockdown is something we have to do bit by precious bit."
Meanwhile, Craig Finlay described the town's patience in the face of significant restrictions as "inspirational".
He spoke of people from all areas of life contributing to the community spirit.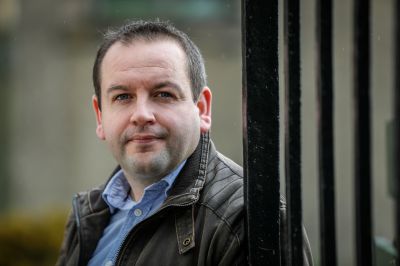 He said: "I've been inspired by the patience which people have shown when faced with restrictions and the acceptance that it is in all of our interests to do our bit.
"Business owners and staff are facing huge challenges, with little certainty that things will return to normal.
"On more than one occasion, I've completely forgotten about the weekly "clap for carers" show of respect but have been quickly reminded by the ascending sounds of rattling pots, cheering and clapping from outside.
"The weekly bagpiping dedication from Stephen Leckie and his family in the grounds of Crieff Hydro are being shared thousands of times on social media.
"Crieff Foodbank continues to do excellent work and I know many people who are putting their embroidery skills to use making face masks for key workers."
Mr Finlay also paid tribute to the town's teachers, shop workers, carers, and council staff, adding: "The people of Crieff are extremely grateful to you."