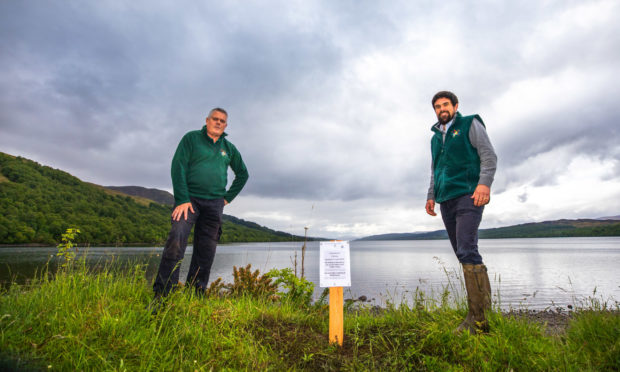 Police patrols in Highland Perthshire will be increased after a huge number of tourists flocked to beauty spots in the area despite ongoing lockdown regulations.
Conservation groups, businesses and politicians all called for the additional measures after Loch Rannoch, Loch Tay and Loch Tummel were overrun with campers last weekend.
Andrew Duncan, chairman of Loch Rannoch Conservation Association (LRCA), believes neither his group nor local officers have enough resources to police the water with such a high volume of people flouting lockdown rules.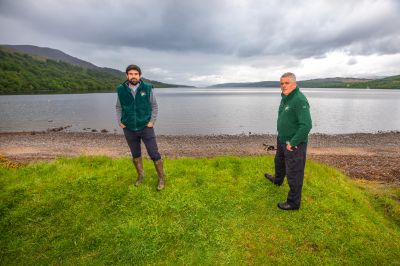 "Whilst we were anticipating those living within five miles would rightly be keen to get out and about fishing, we were not anticipating the large numbers of people travelling to the area against Scottish Government advice, camping overnight and fishing without permits.
"Not to mention leaving fires unattended at a time of high wildfire risk.
"We are in regular contact with Tayside Police but the local team do not have the resources to control the situation.
"With our local community looking to the LRCA to police the lochside, we are highlighting our current experiences to government policy makers and asking for their support in protecting our vulnerable rural communities."
'Bonkers': Tourists slammed for breaking lockdown rules to travel to Highland Perthshire beauty spots
Jennifer MacIntyre, who runs The Stable Loft on Loch Tumel, said the police were "fighting a losing battle" as she called for patrols to be stepped up.
John Swinney, SNP MSP for Perthshire North, has spoken directly to police chiefs and said: "Last weekend's scenes were unacceptable and cannot be repeated.
"We have all worked too hard and sacrificed too much to squander the progress we have made."
His colleague Pete Wishart MP, added: "The instances of people travelling long distances to beauty spots in Highland Perthshire are deeply troubling.
"I am pleased that Police Scotland have confirmed that there will be an enhanced police presence going forward and whilst it may not solve every possible problem, I hope that residents can see that this is being taken very seriously."
Chief Inspector Graham Binnie, Local Area Commander, warned people should continue to leave their homes for very limited purposes.
He said: "We are aware of issues in the Highland Perthshire area and will increase patrols there to continue to provide reassurance to the public, and to prevent any anti-social behaviour."