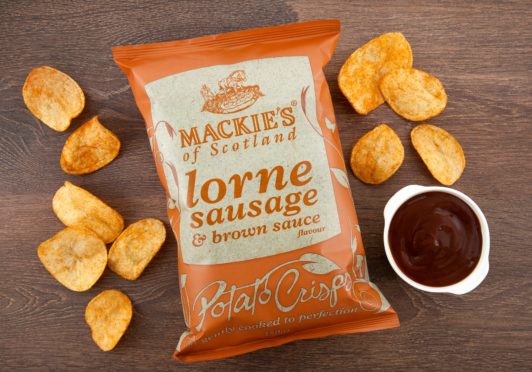 A Tayside firm has launched a new flavour of crisps inspired by one of Scotland's favourite hangover cures.
Mackie's at Taypack, which is based in Errol, has revealed a new lorne sausage and brown sauce line of snacks.
The announcement has already proved a hit with the firm's customers, with hundreds taking to social media to comment on the limited edition flavour.
The crisps are due to hit the shelves in the coming weeks – but only 150,000, 150g bags of the snack will be available.
Mackie's at Taypack commercial director James Taylor said: "It really does taste just like the real thing – regardless whether you call it lorne or square."
It isn't the first time the Perthshire factory has experimented with interesting new flavours.
In 2017 what started out as an April Fool's Day joke turned into a brand-new product when Mackie's created strawberry-flavoured crisps.
The idea was quickly developed as the company noted the "sweet tooth" of the Chinese market.
And they proved a hit when The Courier put them to the public in Blairgowrie – Scotland's soft fruit capital.
VIDEO: Mackie's say strawberry-flavoured crisps could hit UK shelves
A haggis, neeps and tatties flavour was also launched in 2019.
More on this story from our food and drink team later