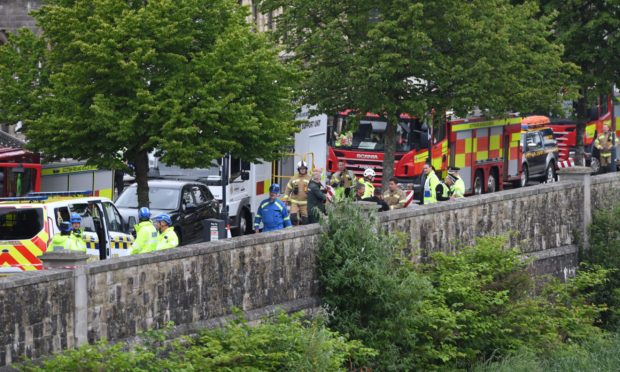 Rescuers have called off a search for an elderly man who was thought to be in trouble in the River Tay in Perth.
Police, SFRS, coastguard and ambulance crews arrived at Tay Street this morning to look for a man wearing a beige suit near the water.
A police Scotland spokesperson said: "An extensive search of the River Tay has been carried out with the aid of HM Coastguard following a report of a man seen in the water near Tay Street in Perth around 6.30am on Sunday, 14 June.
"The search has now been stood down with nothing of significance found. Nobody matching the man's description has been reported as missing to Police Scotland.
"Enquiries to establish the full circumstances remain ongoing and anyone with information can contact Police Scotland on 101.
"The man was described as being older, wearing a beige suit and carrying an orange bag."
For more, see Monday's Courier newspaper.