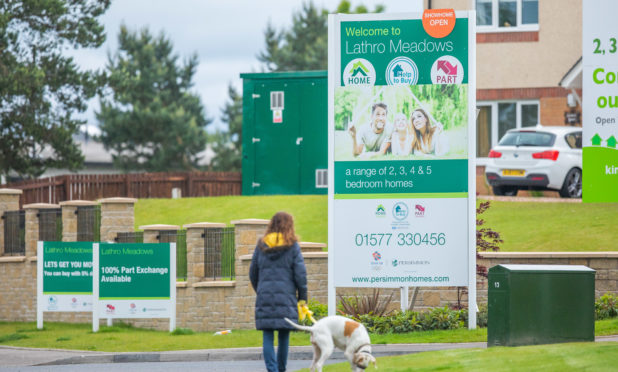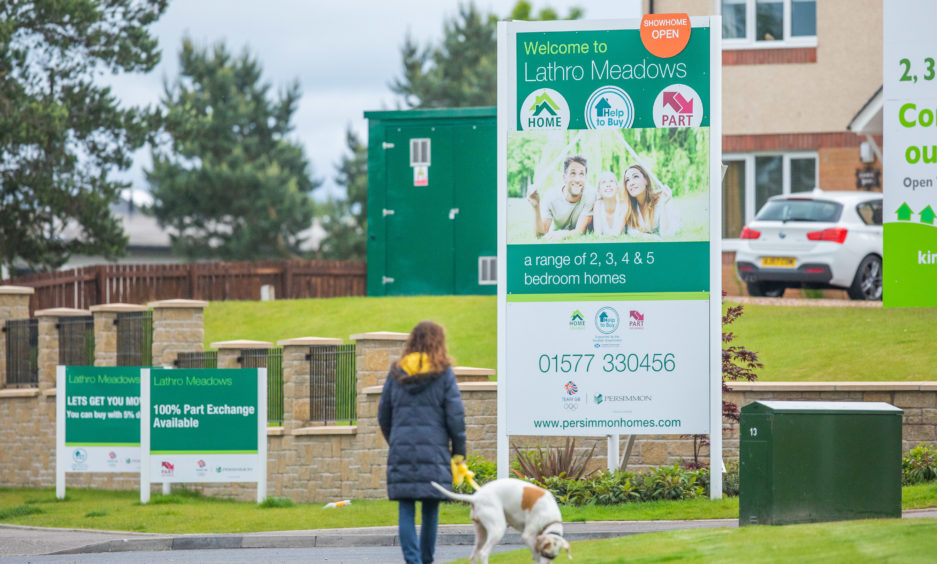 An application to expand a controversial housing development in Kinross has been refused amid fears sewage water would seep into Loch Leven.
Councillors rejected the bid from Persimmon Homes to build an additional 169 houses at Lathro Farm after locals raised concerns about the effect of over development in the area and the harm being caused to the beauty spot.
Politicians and Kinross-shire Civic Trust voiced fears that the combination of a poor drainage network and a sharp rise in residential projects around the region was affecting the water quality of the loch.
In recent years there has been a resurgence of toxic green-blue algae in the water caused by high levels of phosphorous.
Surface of Perthshire loch turns blue as toxic algae, harmful to humans and animals, appears
The poisonous blooms can be harmful, and at times fatal, to animals and young children.
The refusal by councillors comes despite the Perth and Kinross Council planning department recommending the project for approval.
It will be seen as win for community groups who have been worried about the number of housing developments in recent years.
Kinross-shire independent councillor Michael Barnacle pushed for the refusal of the development alongside ward colleague Richard Watters.
The two remaining Kinross-shire councillors, Callum Purves and Willie Robertson, both addressed the planning and development management committee on Wednesday along with the Civic Trust, asking elected members to refuse the application.
Mr Robertson said: "There are concerns about storm water containing 100% sewage going straight into Loch Leven."
Councillor Watters explained the importance of the natural resources to Kinross-shire and the need to protect the water quality.
He said: "Loch Leven is very important to Kinross. It's important that we protect it.
"Loch Leven has become one of Perth and Kinross' biggest tourist attractions.
"It's an economic generator for the Kinross-shire area.
"Any negative publicity like toxic algae blooms is very bad for the loch, bad for tourism and bad for Perth and Kinross."
Kinross man has sleepless nights after Persimmon Homes says homes may have fire-proofing issues
Perth councillor Willie Wilson also backed the rejection of the application, saying the messages coming from different organisations were unclear.
Mr Wilson said: "I'm convinced we should go for a refusal.
"There's too much uncertainty for me. I think there is a real issue with the drainage.
"I'm unhappy with the phosphate situation and we are getting a lot of conflicting information from Scottish Water, Sepa and the council and that needs to be sorted out."
"Agents for the developers argued that their drainage schemes were in line with council plans, however, the application was refused by nine votes to four.
The Lathro Farm development is the second application in the area to be rejected by councillors this year after a plan for 67 properties at Pitdownies in Milnathort was also knocked back after widespread campaigning by locals.