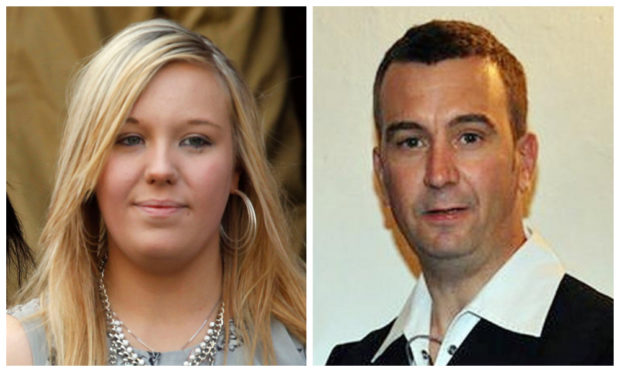 The daughter of murdered aid worker David Haines has described so-called terror bride Shamima Begum as a "ticking time bomb" and revealed she turned down the chance to meet her in Syria.
Bethany Haines lost her father after he was captured and executed by ISIS terrorists in Syria six years ago.
She believes 20-year-old Begum, who was last week allowed to return to the UK to fight an appeal, still poses a risk.
Begum was one of three schoolgirls who left London to join the Islamic State group in Syria in 2015.
Her citizenship was revoked by the Home Office on security grounds after she was found at a refugee camp in 2019.
On Thursday, the Court of Appeal said she had been denied a fair hearing because she could not make a case from the Syrian camp.
The Home Office has applied for permission to appeal against the decision, saying it was "very disappointing".
Bethany, from Perth, said she turned down an offer to meet Begum during a trip to Syria last year.
The 23-year-old told the Daily Mirror: "From what I gather, Begum still has a strong hatred of the UK. She's a ticking time bomb."
Bethany had gone to the country where her father was murdered to meet Jihadi brides at a refugee camp and try to understand their mindset.
"I was nervous going to camps because I knew I could potentially meet someone with strong ties and an allegiance to ISIS, but it was the right thing to do," she said.
"I was given the opportunity to meet Begum, but I firmly declined.
"In my opinion, she's realised staying in camps isn't an enjoyable experience and that the UK is the best option for her."
Bethany said: "She knew what she was getting herself into. She needs to live with the consequences."
David, 44, was helping refugees in a camp near the Turkish border when he was captured in March 2013.
He was held for 18 months before he was murdered by Mohammed Emwazi, otherwise known as Jihadi John.