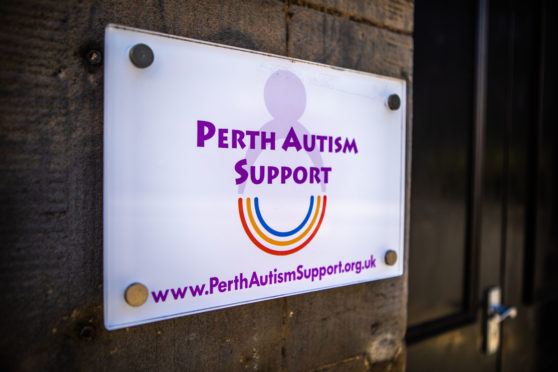 Organisations in Perthshire have urged the public to be considerate towards people who cannot wear facemasks.
The groups have highlighted reasons why some may not be able to wear a covering in public.
Lynsey Paterson, family and transition service manager at Perth Autism Support said: "Autistic people can find the wearing of face masks or coverings difficult.
"For example, for some people they may find the sensory aspect difficult to tolerate, such as the smell or feeling of the mask.
"For others it can be getting used to do something different and understanding when you need to put the mask.
"It could be due to the communication issues wearing a mask creates, not being to hear what someone said and how you deal with that breakdown in communication."
Meanwhile, VisionPK, a sight-loss service based in Perth, has also urged the public to consider hidden reasons behind someone not wearing a mask.
Client Services Manager, Gill Sutherland said: "At VisionPK we are urging individuals to take steps to identify themselves as someone who does have a sensory loss."
Director at Action on Hearing Loss (Scotland), Teri Devine, added: "Many people who are deaf or have hearing loss rely heavily on visual cues for effective communication including facial expressions and lip-reading.
"Being able to see lip patterns and facial expressions is also vital for those who communicate through British Sign Language."
Sharon Thomas of mental health charity Lighthouse for Perth believes people should be less judgemental of others.
She said: "Mental Health can be very much invisible to others.
"Unfortunately, Covid seems to have brought out the worst in some people, and we are seeing a culture of judgement and moral high ground on the streets.
"There needs to be more trust."
Anyone who cannot wear masks can collect a lanyard – which highlights a person's exemption – from St John's Shopping Centre, Perth.