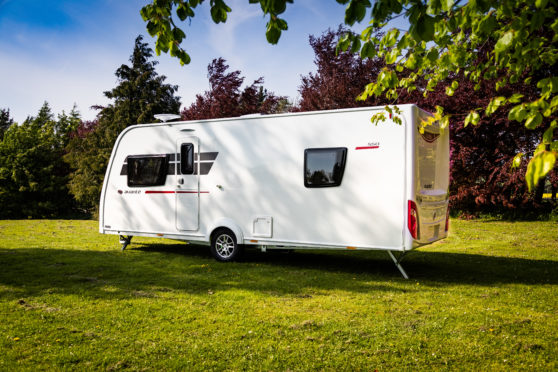 Motorhomes and campervans will be allowed to park overnight in forest car parks as the fight against weekend camping chaos continues.
Forestry and Land Scotland has launched its Stay the Night trial to help it "understand the practicalities of offering this visitor experience".
Kilvrecht car park and Queen's View – both in Pitlochry – and Glen Sherrup on the Perthshire border are among 30 areas in Scotland to be part of the trial.
Due to limited facilities, the organisation says forest car parks are intended for informal stop-overs on longer journeys across the countryside.
It comes after beauty spots across the area were over-run and a crackdown on so-called dirty campers was launched  by Perth and Kinross Council and the emergency servcies.
Forestry and Land Scotland says allowing people to stay overnight in selected areas may help.
An spokesperson said: "Members of the motorhome and campervan community are passionate about what they do and have been asking us for many years to allow overnight stays.
"Unfortunately, the fact that it wasn't permitted didn't stop people from stopping for the night so we decided to trial this idea at a select number of car parks to see if formalising it will give us more control over the issue by being able to set down some rules and guidelines.
"It will help to meet a clear demand, channel people to participating sites and potentially also raise a bit of revenue to help with the maintenance of our visitor facilities.
"We anticipate that this move could also help to generate business for local communities and that those who take up the offer will behave responsibly and act appropriately."
SNP councillor for the Highland ward, Mike Williamson said: "I welcome this move by the Forestry Commission to open up a number of sites within Highland Perthshire to support the local economy through the remainder of the summer.
"I do have concerns that there will be no advertising, at the sites, of local businesses or where mobile home users can dispose of their waste.
"I will be approaching the Forestry Commission to request that local businesses are allowed space to advertise themselves.
"The caravan site industry does support the local economy as by employing a large number people.  Yet at one site, the opening of this access to free overnight parking will also be in direct competition to one caravan site.
"I have contacted Perth and Kinross Council to see if there are any additional licences or taxes required to be paid or if any additional infrastructure required to support the opening-up of the open parking areas."
British Holiday & Home Parks Association (Scotland) says it wishes to see control of inappropriate parking, saying: "Given the environmental blight caused by 'wild camping' in Scotland, we welcome any initiative to control inappropriate overnight parking by motorhome users."