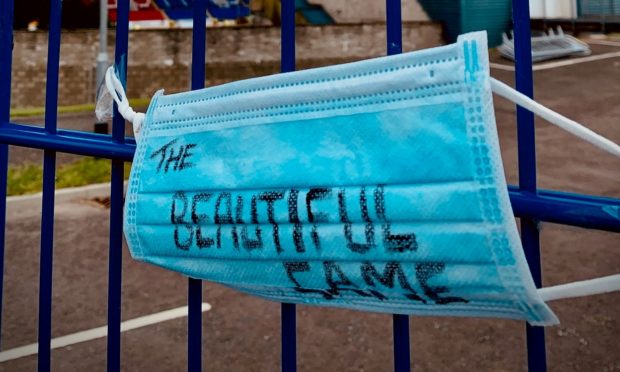 Two Scottish poets are asking football fans from across the country to contribute to a new project that will tell the story of a season like no other.
Perth's Jim Mackintosh, the former poet in residence at St Johnstone and current poet in chief at the Hampden Collection, has teamed up with Stephen Watt, poet in residence at Dumbarton, to create Tied To My Clubs.
The poets want fans to write down words and poetry on different objects that symbolise the Scottish game for them and tie them to the locked gates of their chosen clubs and photograph the work.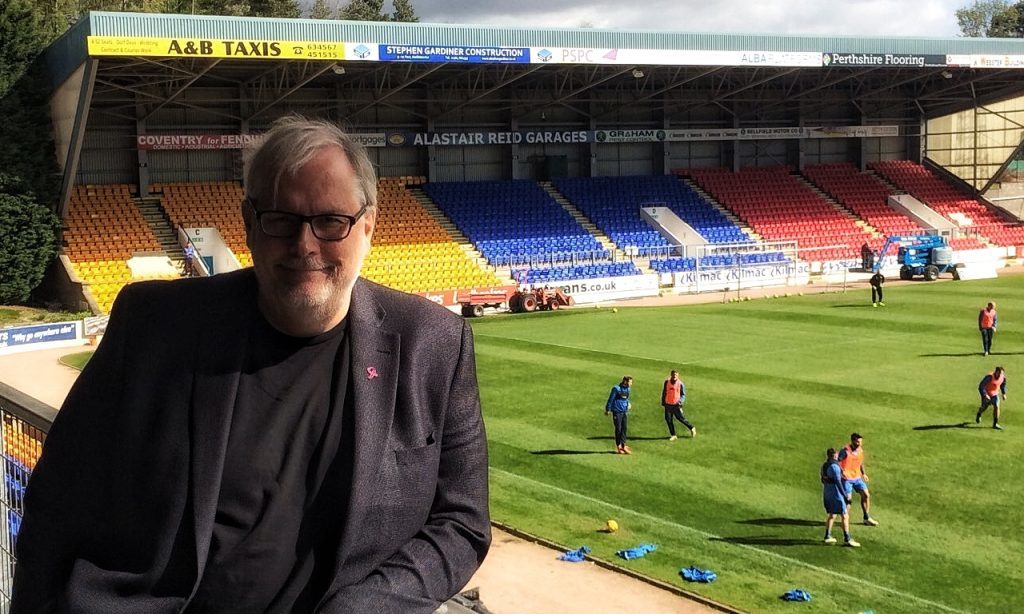 The art project will show the continued hopes and dreams of supporters for the season, despite not being able to attend games in person due to the coronavirus pandemic.
The collection will then be published as a photographic essay in Nutmeg football magazine at the end of the year, with the writers hoping to gather enough submissions to form a book.
Jim said: "This will be like no season before with games across the country being played behind closed doors, being watched on televisions, tablets and even phones.
"Putting the legitimate health reasons aside, it's extraordinary that for the first time in history fans are being locked out across an entire country not just for one game but potentially for months.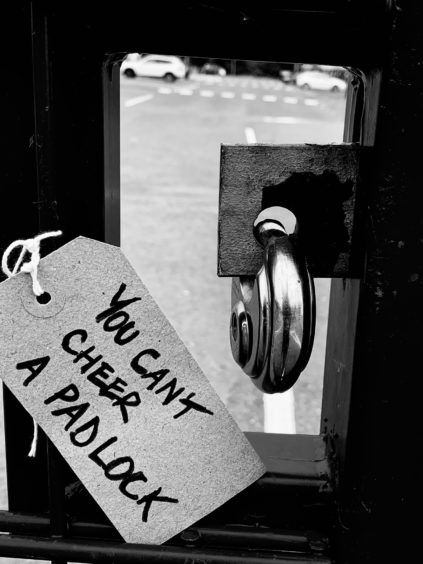 "We want fans to write their feelings and frustrations, their hopes and aspirations down on a label, an envelope, a postcard, and photograph it tied to the locked gates of their team's ground, in the letterbox at the main door, or the railings."
The duo are hoping for submissions from teams from across Scotland and from every league and division.
Stephen said: "It would be great if we received poetry, a couple of lines or a verse, doesn't have to rhyme, but importantly we want fans to capture this historical moment in their own words.
"We want contributions from any and all clubs not just the pro teams, so if your team is in the lower leagues or the juniors the message is just as important.
"Send us a photograph of your label, your napkin, your deflated football, your words."
Submissions should be emailed to tiedtomyclub@gmail.com