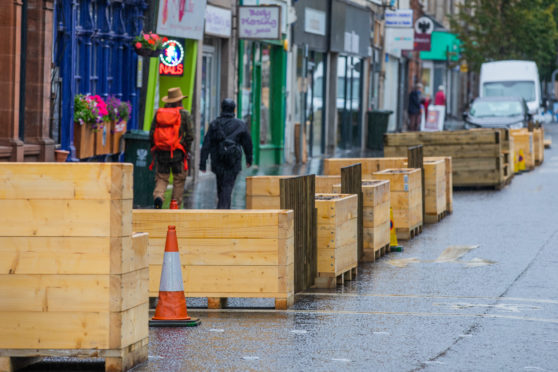 Perth business owners have hit back after infrastructure changes came into force on the city's High Street.
The changes have seen wooden furniture put into place on the stretch of the High Street between Scott Street and South Methven Street.
Local councillors welcomed the changes, which they say will allow more space for social distancing and for people to eat outside.
Business owners have criticised the move, saying it further limits parking in the area and is "unhelpful" to businesses.
Mark Kinnear, who owns Marks hair salon on the High Street said: "I think it is absolutely atrocious. It is so unprofessional.
"Businesses in Perth are finding it hard as it is just now and this isn't helpful. I don't know how it is going to help us. It's ridiculous. We only found out about it a week before it went up."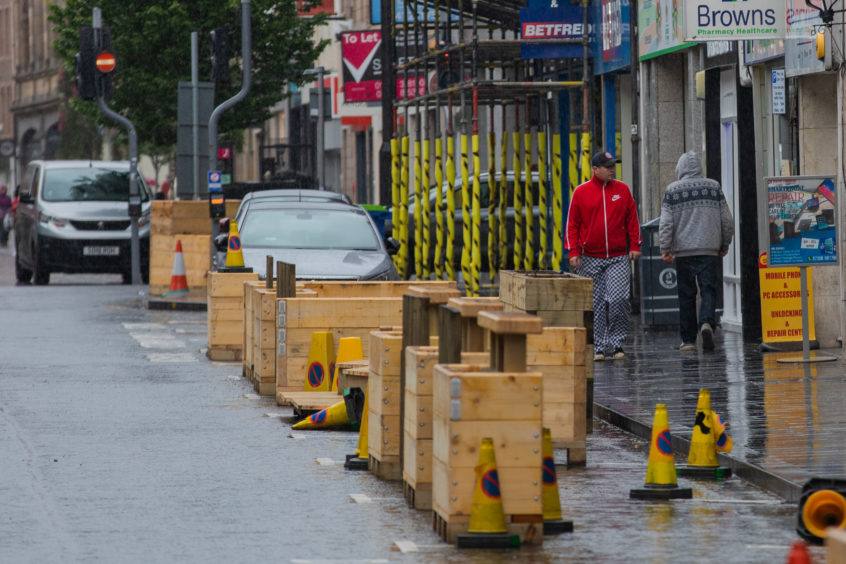 Cemal Tanguc, area manager of fish and chip restaurant Blue Lagoon said of the loss of parking spaces: "I think it will affect us.
"We think it would definitely deter people from coming in. We will lose out."
Another business owner, who wished to remain anonymous, said they have lost "around 25% of our income", adding: "We had workers coming in after parking up but now they go elsewhere.
"It's pointless – there is no need for it. It has taken away from all of us. We have lost customers because of it."
However, councillor Roz McCall said: "From a business perspective this is great for Perth.
"To see so many people enjoying the eateries – and most importantly – spending money here is fantastic and I am sure will be a welcome boost to the shops and businesses in the city."
Councillor Chris Ahern added: "This is a fantastic boost to my ward – it's really great to see so many people making use of the additional space.
"I have worked closely with local businesses and council officers to make this happen in a way that everyone can buy into."
Sustainable travel charity SUSTRANS awarded Perth and Kinross more than £1 million to change walkways and roads across the area.