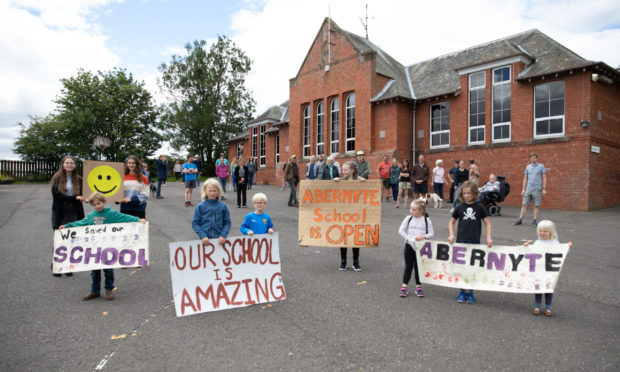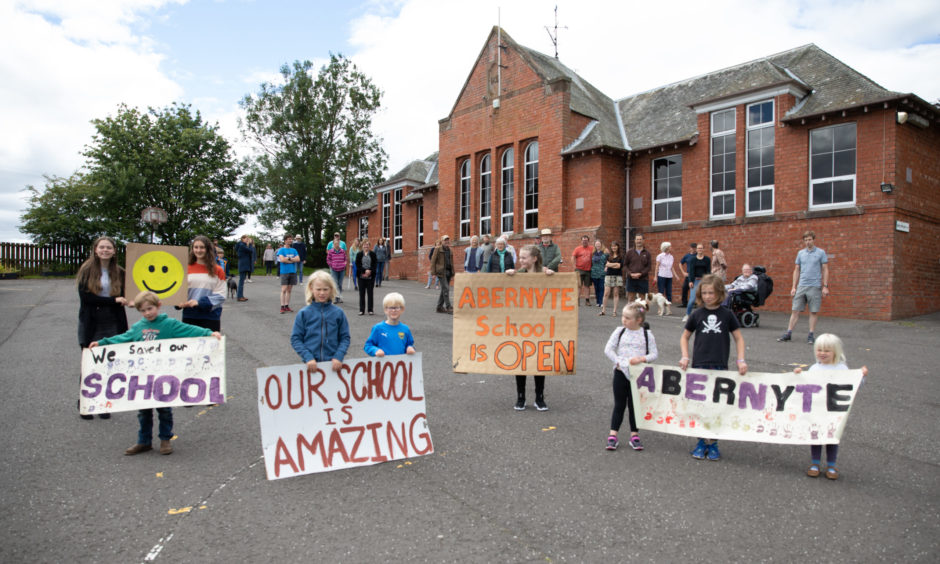 A full scoping report will examine how to ensure Abernyte Primary School's future in November.
A drawn-out saga saw Perth and Kinross Council's decision to axe the small school overturned.
The Scottish Government's school closure review panel (SCRP) overruled council chiefs' plans following an investigation which reached as far as the Court of Session.
Councillors had their first chance this week to question the administration and officers on their decision to spend almost £110,000 on the legal challenge.
Financial officers say there will be "potentially no impact on the council" and its budgets despite footing the six-figure bill, as it finished last year with an unexpected underspend.
Officers said the challenge was mounted following a "substantial shift" in the application of legislation protecting rural schools.
Education bosses say the call-in was "out of kilter" and that Lady Wise took a "very broad interpretation" of the threshold for action outlined in the law.
While the local authority believe "a different judge may have taken a different view," the case was thrown out and the closure was overturned by SCRP members on all criteria.
Conservative Callum Purves said it was "morally wrong" for unelected officials to take legal action and that responsibility should fall to democratically elected councillors.
Members of the lifelong learning committee agreed to a catchment review, including the possibility of nursery provision at the school.
The steps were agreed unanimously, which parent council chairman Gerard McGoldrick said is "an amazing outcome."
SNP councillor Henry Anderson called for an apology to parents and Carse councillor Angus Forbes said a council decision being overturned in such a manner is democratically questionable.