Parents of tragic Ruby Stewart say new childhood cancer campaign will be her legacy
By
Jamie Buchan
The parents of inspirational youngster Ruby Stewart, who died just days before her seventh birthday, have launched a campaign to help drive forward potentially life-saving research into her condition.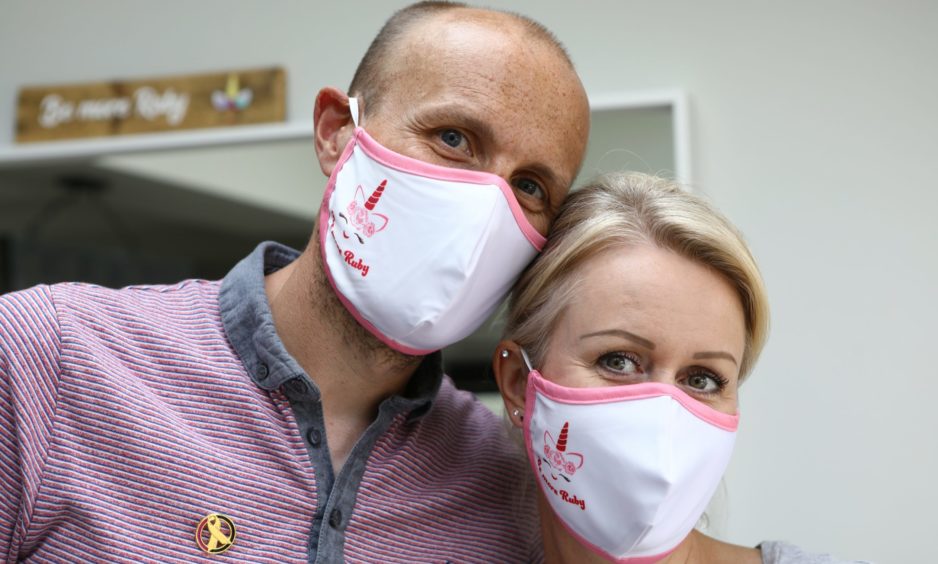 Ruby, who had been battling stage four alveolar rhabomyosarcoma since 2017, died of pneumonia in January.
To mark Childhood Cancer Awareness Month in September, Ruby's parents Andy and Claire are launching a range of merchandise – including face masks – to help raise money for the Children's Cancer and Leukaemia Group (CCLG).
All money goes into a dedicated fund called Super Ruby's Rhabdo Raiser which supports research into rhabdomyosarcoma.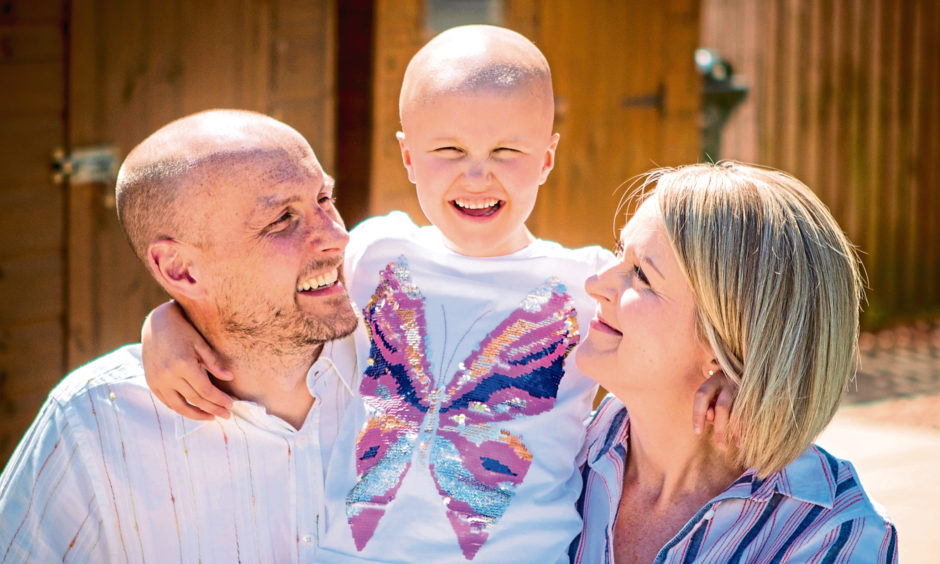 It is the only charitable organisation in Scotland dedicated to fighting the disease.
The Inchture couple's campaign and website launch – www.bemoreruby.com – has been given a boost by former Spandau Ballet frontman Tony Hadley, who recorded a video clip to help raise awareness. The video is above this article.
'Try to be a bit more Ruby': Farewell to inspirational Perthshire girl, 6, at sparkling ceremony
The singer agreed to help out after he was approached by Claire on social media.
Claire said: "Childhood cancer is the number one cause of death by disease in children. In January this year, our daughter Ruby became one of those children and lost her life to alveolar rhabdomyosarcoma.
"The type of cancer she had could not be cured. While many cancers have excellent cure rates, others don't.
"Also, while many cancers can be cured, the treatments can have long lasting effects, so research is essential to find more curative, less harsh therapies."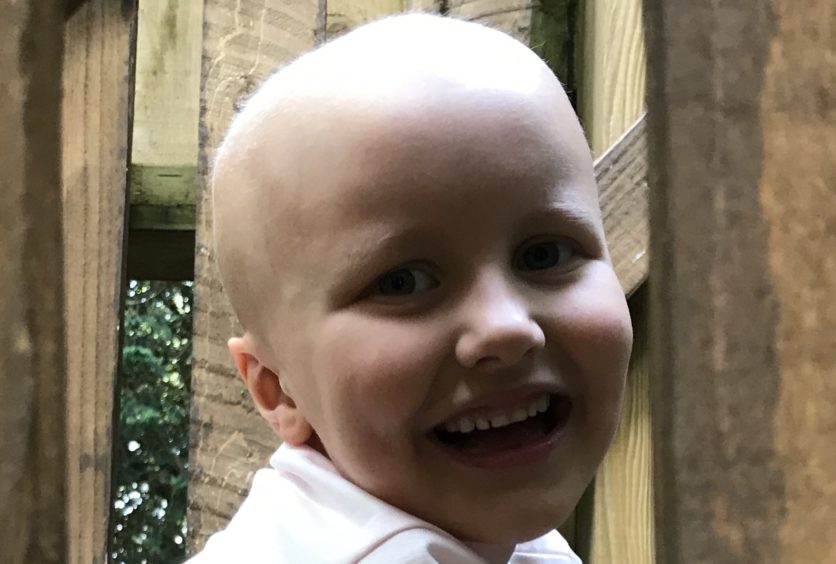 During the awareness month, people will be asked to "go gold" by wearing an internationally recognised gold ribbon to show support.
Claire said the Rhabdo Raiser campaign was Ruby's legacy. "She didn't want any child to go through what she endured," Claire said. "She wanted to help others. She also wanted to have fun.
"So we try to raise money in the spirit of Ruby and do things she would have enjoyed."
The face coverings, embroidered with the "Be More Ruby" slogan, are available in child and adult sizes. There are also cloth bags and drinks containers with the same design.
Claire said their lives changed forever when Ruby was diagnosed in September 2017.
"It was a cancer we had never heard of," she said. "Two-and-a-half years later, following intense chemotherapy, radiotherapy and multiple medical interventions, she passed away. She didn't reach her seventh birthday.
"We've been consumed by the world of childhood cancer, learned things we never wanted to know and felt the devastation of diagnosis, relapse and death.
"We want to do what we can to change things: Change the prognosis, change the treatment, change the outcomes.
"We want to see a future where children don't have their lives forever changed or lost to a horrific cancer."
To support the awareness month visit the Be Bold Go Gold section of the CCLG website.