Storm damage puts Perth swimming pool out of action after plant room engulfed with 16ft of water
By
Jamie Buchan
September 1 2020, 8.22am
Updated: September 1 2020, 12.30pm
Severe storm damage has forced Perth Leisure Pool to stay closed.
Operators Live Active Leisure (LAL) had hoped to be able to relaunch the Glasgow Road complex after more than five months' of lockdown.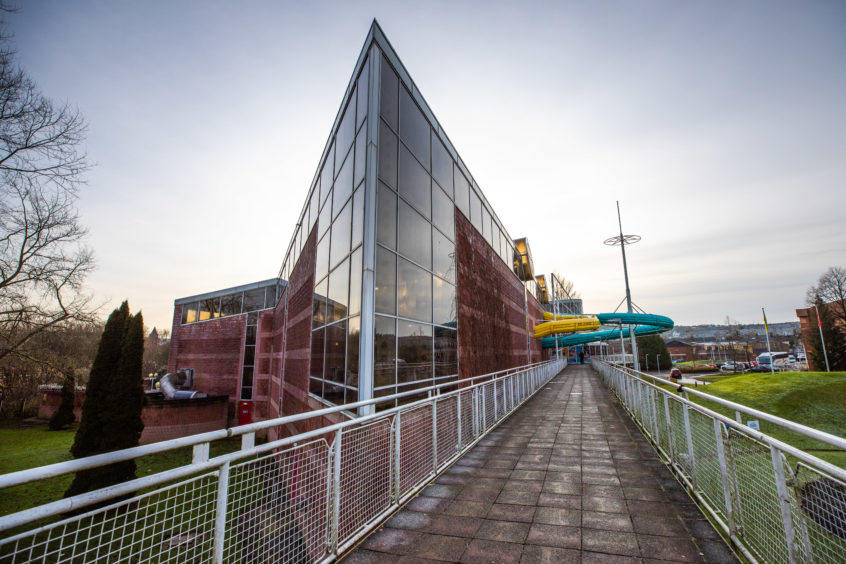 But the venue remains out-of-bounds after its plant room was swamped with about 16ft of water.
On the day pools and gyms reopened across the country, officials were at the Perth site assessing the extent of the damage from last month's lightening storm.
They are unable to say when the venue will be safe to reopen.
Live Active Leisure said most of its other premises – including the Bell's Sports Centre which was also damaged by flooding – will be ready to reopen on September 14, albeit with new restrictions and different opening hours.
Chief executive Paul Cromwell said: "Following the August 11 storm and subsequent flooding in and around Perth, I can confirm that Perth Leisure Pool suffered significant damage.
"As such, it will remain closed for the time-being with further announcements to be made once detailed surveys have been completed and guidance is available."
He added: "Bell's Sports Centre was also affected by the flooding. This has reduced access to some of the sporting areas, but we're happy to say it will be able to open on September 14 on a limited basis."
Mr Cromwell said: "We are all extremely disappointed not to be including Perth Leisure Pool in our reopening plans, and I can assure all of our customers that we will keep them updated throughout the coming weeks."
In a statement on the organisation's website, a spokeswoman said LAL had a responsibility and legal duty to ensure new operating arrangements worked effectively.
"As is the case with many charities and businesses, public leisure services like ours are faced with significant unplanned financial and operational challenges," the spokeswoman said.
"From the period of lockdown with zero income, to reduced capacity required to maintain physical distancing when we reopen.
"These challenges will continue, and it's inevitable that they'll impact on the services that we provide in the future.
"However, we remain committed to tackling these challenges and will continue to do everything possible to be the provider of choice in Perth and Kinross for everyone to live active lives."
As well as the Bell's centre, Live Active will reopen its Rodney, Loch Leven and Atholl sites.
Dewar's Centre will reopen later, on September 28.