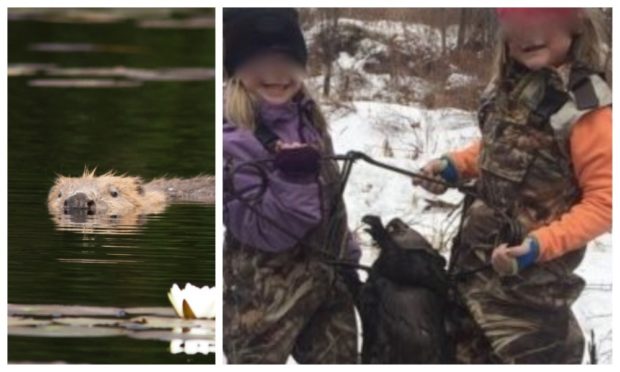 Scotland's countryside watchdog has defended its use of 'distressing' images – including a photo of smiling schoolgirls holding a dead beaver – in a presentation to farmers.
The shock image was used by Scottish Government agency NatureScot – previously Scottish Natural Heritage – during a seminar on how to kill beavers.
The training session also included a link to a YouTube clip described as a "Sir Killsalot Production" featuring an American hunter discussing the "death spasms" of a beaver he has just shot.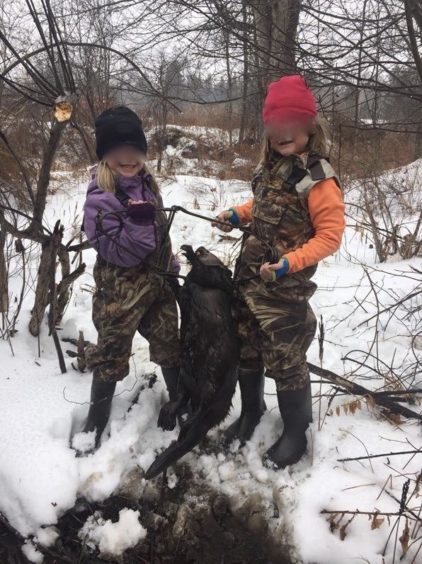 The clip, according to its end credits, is "brought to you by the daughter's machine gun that goes 'pew pew'".
The presentation has been slammed as "crass" by Green MSP for Mid-Scotland and Fife Mark Ruskell.
He has now called for a wider review of how Scotland's beaver population is managed.
It was confirmed earlier this summer that all 87 beavers shot legally in Scotland were in Tayside. In May last year, the animals were officially recognised as a protected species.
Tributes pour in from around the world as creative memorial to 87 Tayside beavers shot last year gains traction
The Scottish Wildlife Trust said that lethal control should only ever be used as a last resort.
The spread of the beaver population in Tayside coincided with an official reintroduction programme on the west coast, which started in 2009. The animals were hunted to extinction in the 16th Century.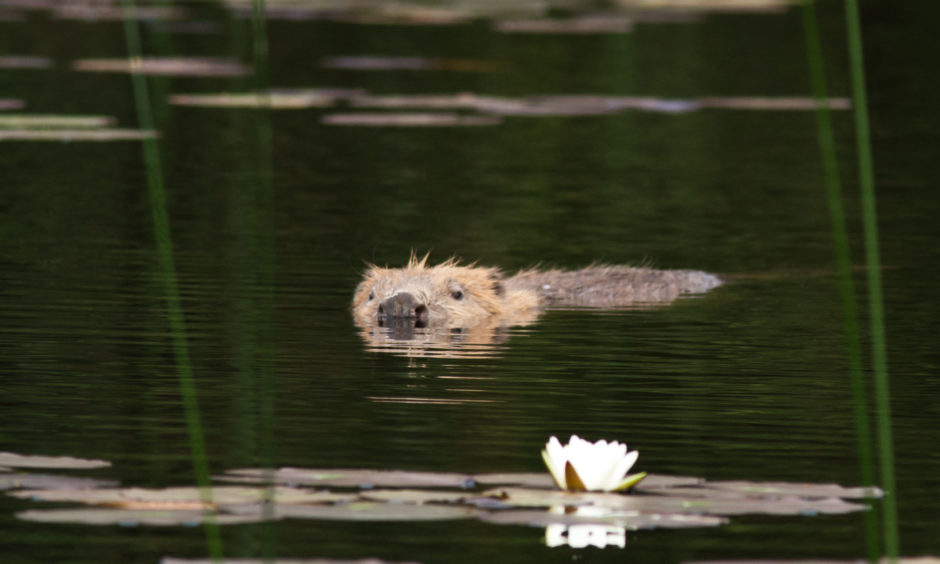 The Tay population has grown rapidly from animals which were either escaped or released illegally from captivity and their arrival has led to conflict with farmers and landowners, who blame the animals for damage to important agricultural land.
The controversial images and video clips were used by NatureScot staff in a series of presentations to farmers, gamekeepers and landowners titled Best Practice in Beaver lethal control.
The 24-page guide gives advice on what firearms to use and how to hunt at night.
Mr Ruskell said: "This presentation would be crass in any circumstances, but the fact that it was given by the Scottish Government's wildlife agency is a disgrace.
"The whole management of beaver populations needs to be changed after a disastrous first year, where nearly a fifth of the Tayside beaver population was shot."
He said: "The tragedy is that many landowners outside of Tayside actually want beavers, so the animals could be moved to where they're needed rather than needlessly killed."
A spokeswoman for NatureScot responded: "While these images are distressing, they were shared in a private training session for practitioners as the basis for a discussion on attitudes to animal welfare, and, alongside other materials, helped depict what is and is not good practice."
She said: "Those carrying out lethal control, are required to be accredited to ensure best practice is followed and that accredited controllers are familiar with beaver ecology.
"The high standard of beaver management training ensures that practitioners have the correct skills and knowledge to undertake any lethal control humanely, they work to the highest standards of wildlife welfare and they behave in a manner sensitive to the issues around lethal control."