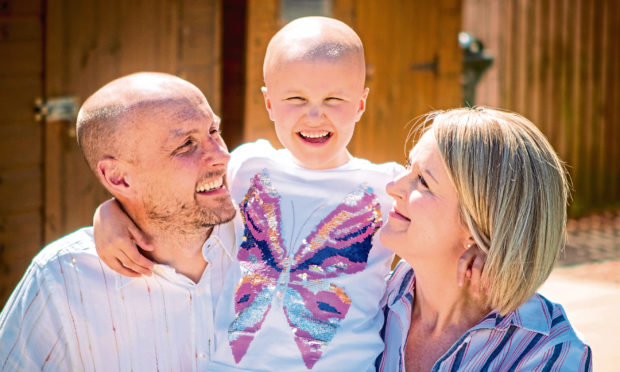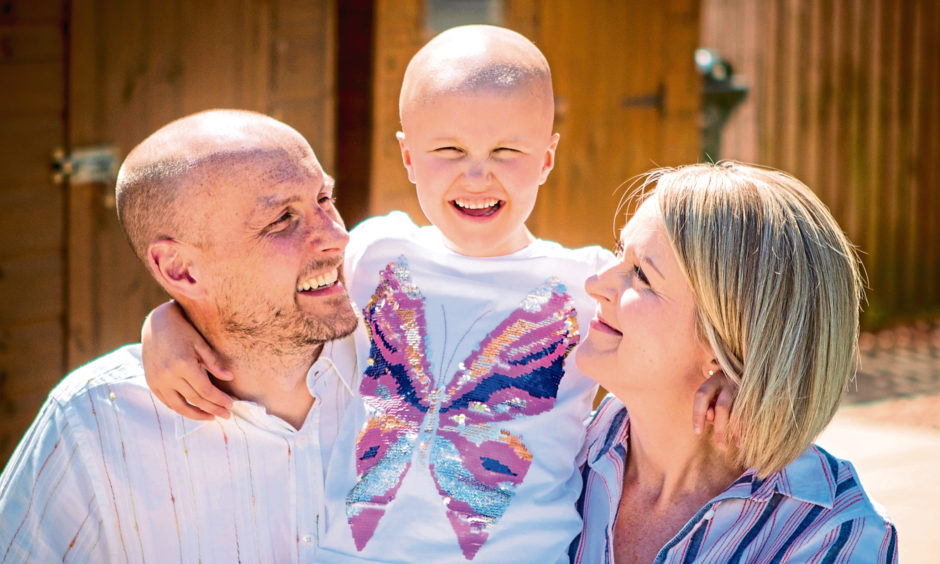 Historic landmarks around Perth will glow gold this weekend in memory of a brave six-year-old girl who lost her long-standing battle with cancer.
Ruby Stewart, from Inchture, died in January at Ninewells Hospital, two years after she was diagnosed with stage four alvelor rhabomyosarcoma, a rare bone and tissue disease.
Her parents Claire and Andy have launched a campaign to help drive forward potentially life-saving research into her condition.
And to mark Childhood Cancer Awareness Month, they approached Perth and Kinross Council about lighting up buildings and structures in gold.
Other cities around the world are being encouraged to do the same as part of the international Glow Gold September, which was set up to support the awareness campaign.
Local authority chiefs in Perth agreed to light up parts of the city centre, including the historic Smeaton's Bridge, on Saturday night.
Council leader Murray Lyle said: "When Ruby's parents asked for support to draw attention to this important cause, we were happy to help.
"We want every child in Perth and Kinross to grow up happy and healthy."
Claire said the Glow Gold campaign was important for several reasons. "First and foremost, it's symbolic and it acknowledges all the children lost or being treated for childhood cancer.
"It tells them that the world around them cares."
She said: "It also raises awareness and demonstrates that the local community and public sector recognise the importance of the issue.
"It shows everyone that childhood cancer is something that needs attention and publicity.
"We would like to see all of Scotland's landmarks glowing gold this September and for years to come, until childhood cancer is eradicated."
They hope other local cities will follow suit.
Last month, the Stewart family launched a range of merchandise – including face masks with the 'Be More Ruby' slogan – to raise money for the Children's Cancer and Leukeamia Group.
All money from sales through the website – www.bemoreruby.com – will go into a dedicated fund called Super Ruby's Rhabdo Raiser which supports research into rhabdomyosarcoma.
It is the only charitable organisation in Scotland dedicated to fighting the disease.