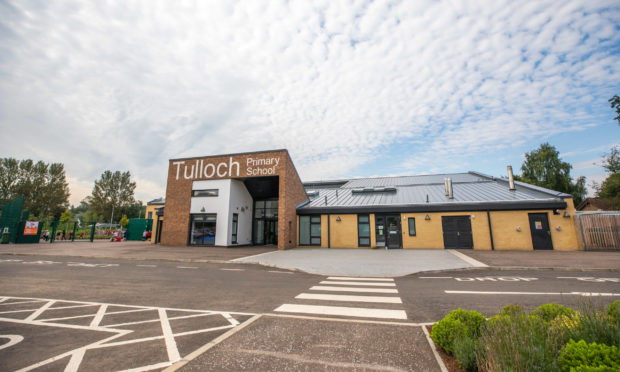 A Perth after school club, labelled weak by inspectors, is closing down after the number of families using it plummeted due to the pandemic.
Bosses at the Tulloch After School Club said the increase in parents working from home meant the service was no longer viable.
They also said the group had struggled to meet the Care Inspectorate's "impossible to achieve" standards.
The privately run club previously welcomed children from Tulloch Primary School in Gillespie Place, as well as from Goodlyburn.
It was given a weak rating by inspectors for the first time, following two unannounced visits in February.
Inspectors received mixed comments from parents but highlighted concerns over the recording and administration of medicine.
The team who run the club said there had been a sharp fall off in the number of families using the service since it was able to resume in August since more parents are now working from home.
Club manager Kari Gourlay said this and the challenges of meeting the inspectors' expectations meant it could not go on.
"The standards of the Care Inspectorate are continually rising towards some form of perfection and despite our best efforts and satisfaction of service users it is becoming impossible to achieve the objectives and standards expected," she said.
"Use of the service has decreased due to the Covid-19 crisis and this has become a significant factor in the continuation or otherwise of the service.
"In consideration of these points it is with great sadness and apologies to service users and staff that our club will shortly be terminated."
Ward councillor and SNP education spokesperson John Rebbeck said his group would continue to support breakfast clubs and after school clubs wherever possible and appreciated the essential role they have in supporting working families.
"We understand there may be a changing nature in the role they play in a Covid-19 age, with home working more prevalent," he said.
"If the after school club at Tulloch is to close, it will be sorely missed. The anecdotal reports I've heard about the club have all been positive and I would like to take this opportunity to thank everyone who has been involved in it for their efforts."
Lifelong learning convener at Perth and Kinross Council Caroline Shiers said: "I was disappointed to learn that Tulloch After School Club will not re-open after the October holidays and understand this will cause difficulties for a number of parents and carers."
She said private childcare providers, such as the Tulloch club, are eligible for financial support from the Scottish Government through its Transitional Support Fund which helps businesses meet the extra costs incurred by following Covid-19 public health guidance.
Anyone who needs childcare is urged to email childcare@pkc.gov.uk for information on other available services.