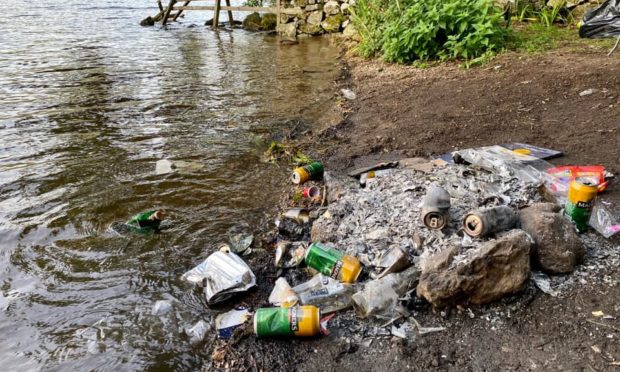 Furious Highland Perthshire residents have called for more patrols to target dirty campers and selfish tourists after dozens of cars were abandoned on rural roads.
The vehicles were reported to have been left by the side of Foss Road near Loch Tummel this weekend, despite the council implementing a parking ban on the stretch just last month.
Bin bags and beer bottles also littered the shoreline of the loch as dirty campers continued to wreak havoc at the beauty spots.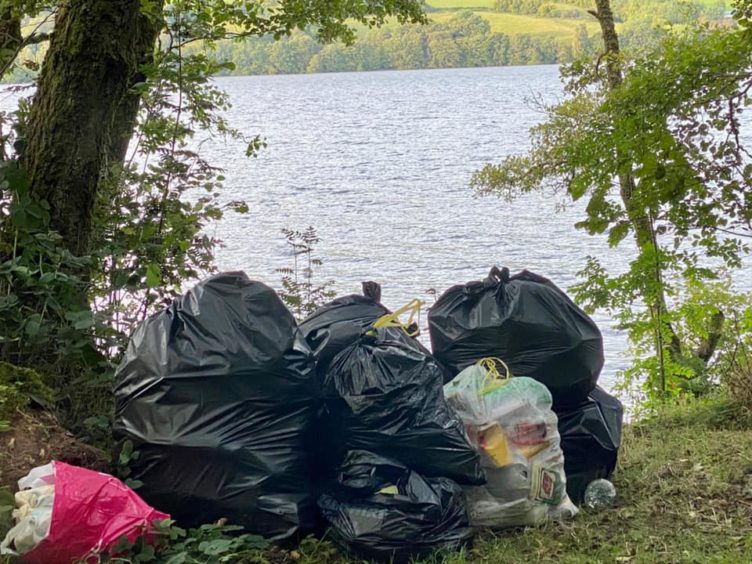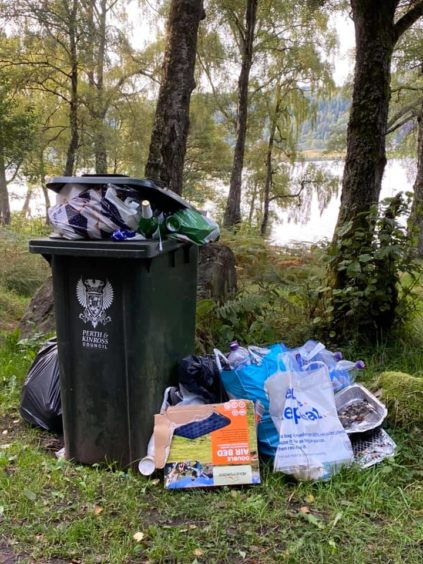 Jennifer MacIntyre, who runs the Stable Loft on Loch Tummel, said there were more than 50 vehicles parked along a one mile stretch of the road – and no sign of any officials taking steps to deal with the issue.
"I never saw a single warden or police vehicle all weekend," she said.
"What I did see was terrible parking, large groups exhibiting anti-social and drunken behaviour and many, many fires.
"This is despite there being signs for no fires and a clearway covering the road and verges.
"Without consistent enforcement, the problem will not go away.
"To say I am angry and disheartened is being polite."
The angry business-owner said she had seen to signs of enforcement despite a summer of "lip service" from politicians and the council.
Following the weekend's events, Depute First Minister John Swinney has written to Perth and Kinross Council asking for wardens to be put in place along the route.
Perthshire residents scared to leave homes as Loch Tay and Tummel campers dump tents and rubbish
The SNP MSP for Perthshire North said: "Whilst the introduction of a clearway is a positive step, it is important that this is backed up with enforcement.
"Accordingly, I have written to Perth and Kinross Council to ask for parking attendants to be assigned to the area."
His colleague, Highland Perthshire councillor Mike Williamson said: "I'm keen to ensure that we continue to make progress in our efforts to stop dirty campers.
"I hope that the council will consider allocating resources to the area in order to properly enforce the clearway."
Council blames 'inconsiderate drivers' as parking ban brought in on nine rural Perthshire roads
Lochs in Highland Perthshire have been blighted with dirty campers for the majority of the summer forcing the council to take drastic action last month when they put a parking ban on nine roads in the region, including Foss Road beside Loch Tummel.
Perth and Kinross Council has been contacted for comment.