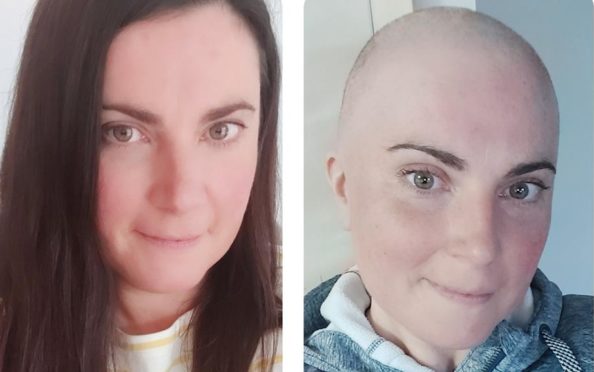 A Perthshire woman has smashed her fundraising target of £2,500 for a cancer charity as her own chemotherapy has come to an end.
Julie Foubister of Scone decided to raise funds for Breast Cancer Now while undergoing treatment.
Perthshire woman raises funds for cancer charity while undergoing chemotherapy
She decided to walk and run the equivalent length of Scotland for the duration of her treatment and had raised £4,500 after setting a target of £2,500.
She said: "It feels quite unbelievable to have reached the end of chemotherapy and the end of this challenge.
"At the start of chemotherapy it seemed like such a long unknown road ahead, but it actually feels as though it's gone really fast.
"At the end of each three week round, I was starting to feel more like myself again but I always had it in the back of my mind that there was another round waiting.
"This time there will be no further rounds waiting around the corner and I can continue to feel healthier and stronger each day."
She added: "I'm so blown away by the support I have received through donations and words of encouragement along the way. People really are incredible."
Julie believes her fundraiser was an important part in maintaining her health and wellbeing as the physical activity helped her feel healthy and positive.
"It can be a dark place to find yourself in when you get a cancer diagnosis, but I became a total believer on focusing on health and wellbeing, rather than focusing on beating cancer.
"When you are walking in nature, moving your body and getting lots of fresh air in your lungs, it's almost impossible to feel anything other than healthy and positive."
Julie has inspired others to undertake their own charity fundraisers.
Claire Devlin, Senior Events Manager at Breast Cancer Now said: "We want to say a heartfelt thank you to Julie for choosing to support Breast Cancer Now with her incredible challenge during what undoubtedly is a very difficult time for her and her family.
"We are so pleased to hear that she benefited from the support she received from our free Helpline and are really grateful that she is now raising funds for the charity."