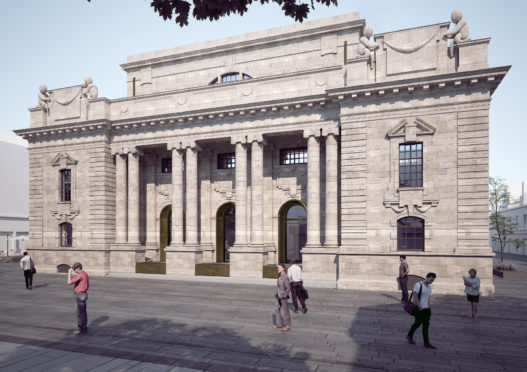 The cost of transforming Perth City Hall into a major arts venue has spiralled by more than £3 million, a new study has revealed.
The project, aimed at regenerating the city centre and bringing in more tourists, has also been delayed by at least three years.
Work was due to begin on the multi-million-pound scheme in March, just before the country went into lockdown.
Councillors must now decide whether to push ahead with the plan, which has already cost the local authority £2.3 million.
A report weighing up the pros and cons of the development states, given new pressures placed on the council by the pandemic, "there is a risk we cannot afford to fund this project."
The paper, which goes before councillors on Wednesday, notes securing the Stone of Destiny as a museum centrepiece is an important part of the plan.
If the local authority's bid for the ancient artefact is unsuccessful, it could "impact on the UK Government's view of the strategic significance of the project" which will be partly funded by the Tay Cities Deal.
Council leader Murray Lyle told The Courier he personally wanted to see the project go ahead, but accepted it may have to be "nuanced."
Covid has thrown a question mark over original estimates that the new museum could attract between 140-160,000 people, with 21,000 coming for the Stone of Scone.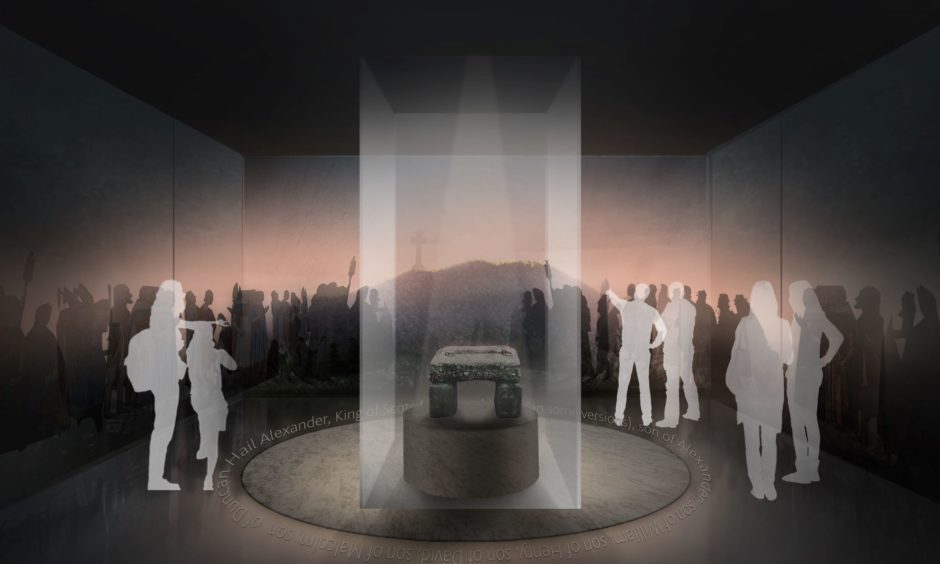 The paper, drawn up by Head of Culture Fiona Robertson and Head of Property Services Stephen Crawford, says the estimated total cost is now £26.5 million – £3.3 million more than was originally budgeted for.
"There is a risk that if the impact of Covid-19 is prolonged, visitor and income projections for City Hall will not be achieved, and therefore investment opportunities will not be delivered," the document states.
"There is a financial risk because the project cannot be delivered within the current approved budget of £23.2 million. Value engineering has been completed to find savings, however without significantly altering the project vision and brief the estimated total project cost is now £26.5 million."
Councillors will be told that pausing the project could see construction costs climb even higher.
If approved, the new museum won't be ready until 2024 – three years later than planned.
The future of city hall will be discussed alongside other big investment projects, such as the Cross Tay Link Road.
"They are all up for grabs," Mr Lyle said. "I certainly don't think we would drop them all and be left with no major capital projects.
"But I think the most likely scenario is that we might have to nuance some of them."
Mr Lyle, who said the £118m CTLR was a priority for Perth, said: "I would like to see all of these projects go ahead in some form, that would be my aspiration.
"But I am aware that that is not a universal view held by our members. Remember we are a minority administration, so there will be a certain amount of negotiations to be had about how we can proceed.
"But it would help considerably if the First Minister could clarify what they are doing with the Stone of Destiny."
The Scottish Government said a decision on the Stone, which was due to be announced earlier this year, would be made "when circumstances allow."
Five Perth and Kinross Council projects under review
The cost of a new recreation centre in Blairgowrie has also soared, Perth and Kinross Council revealed.
The planned leisure hub beside the town's High School was budgeted at just over £18 million when it was first announced by the former SNP administration four years ago.
Around £3 million was shaved off the price in 2018 to help pay for a new Perth High School.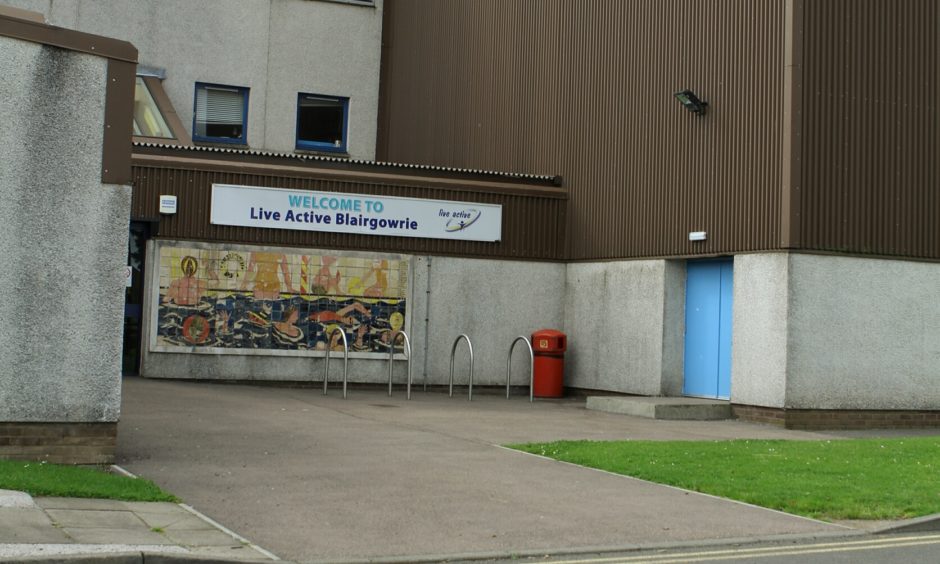 Now the budget for the centre, complete with swimming pool and dance studio, stands at £24 million.
A report due to go before councillors states that costs have "increased significantly" partly because of expanded floorspace, but also because the price of construction has risen by £1,000 per square metre.
There is a suggestion in the paper that a new centre could be created as part of an overhaul of Blairgowrie High School.
It states the school is "likely to need significant medium and long-term investment" adding: "In proceeding with the recreation centre project, there is a risk that the opportunity to take a more holistic approach to redeveloping the site is missed."
Councillors will also be asked whether to go ahead, pause or reject a planned rebuild of Perth High School – which could cost £50m or £58m depending on what model they opt for – and a £16m replacement for North Muirton and Balhousie primary schools.
The £118 million Cross Tay Link Road is seen as a priority for the minority Tory administration, despite growing concern about its impact on rural Perthshire roads.
Councillors will also hear about the current cost of coronavirus to the local authority.
A revenue budget update paper estimates the total financial impact to the council will be between £22.4 million and £26.8 million once increased costs and lost revenue are taken into account.