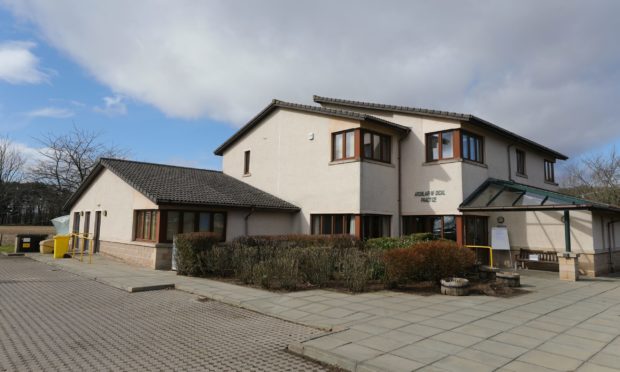 A couple in their seventies have been told they will need to wait nearly eight weeks for a flu jab appointment after trying to book a vaccine through their Perthshire surgery.
Ian McLeod, 74, was given a date of November 18 when he made an appointment for himself and his 73-year-old wife through Ardblair Medical Practice in Blairgowrie on Tuesday morning.
With guidelines from health boards changing this year, patients over the age of 65 were instructed by NHS Tayside to contact their GP to book the vaccine – but were warned the appointment may not take place in their own practice.
Ian said: "We've been told by the Scottish Government we should be getting the flu jab and we should be getting them now.
"We phoned Ardblair at 9am and were told that all the appointments were gone in October and that the next appointment we could get was November 18 which is absolutely ludicrous."
The pensioner said he was aware that additional hubs were being set up to administer the vaccine but when he asked his surgery about them he was told they had not yet been given the times or dates of the additional centres.
Tayside flu jab patients directed towards national number that cannot be used to book appointments
He said: "We were told there would be hubs but we couldn't find out where they were or anything and the medical practice were saying that they were completely in the dark as well.
"My concern is that the Scottish Government is shouting about this, that we need the vaccine. If you get the seasonal flu and you get the coronavirus it could be fatal for people like us.
"There is also a lack of information regarding any of the timings and where and how to get the vaccine.
"This, in my opinion could mean that a lot of elderly people will not get the flu jab until it is too late."
Perth and Kinross Health and Social Care Partnership (HSCP) said bookings would become available for the hubs this week and should be booked through GP surgeries.
A spokesperson said: "We will be running additional vaccination clinics in local venues beginning in October, with appointments available to be booked through your own GP practice from Thursday.
"We have also issued a reminder to all GP practices in Perth and Kinross to advise patients of this process."
The Scottish Government has told health boards to solve any problems with the new flu jab guidelines without delay.
A spokesperson said: "The seasonal flu vaccine will be vitally important this year to protect the most vulnerable and support the NHS in the context of the Covid-19 pandemic.
"NHS Boards are responsible for delivering the vaccine, and we are working with them to ensure that everyone who is eligible for the flu vaccine can receive it.
"We have procured enough vaccine to vaccinate all those who are eligible, modelled on a demand of 2.4 million people.
"Should anyone eligible experience any issues with receiving their flu vaccine we would expect boards to resolve this swiftly."
Fears poor uptake of flu vaccine could spell disaster if second wave of Covid-19 hits