VIDEO: Watch spectacular laser show that has been enchanting Pitlochry residents
By
Jamie Buchan
October 3 2020, 3.50pm
Updated: October 5 2020, 9.36am
A spell-binding laser show is enchanting residents in Highland Perthshire.
The spectacle in the skies above Pitlochry is being held this weekend to replace the famous Enchanted Forest event, which normally attracts about 80,000 visitors into the area each October.
The show, which could not go ahead this year because of pandemic restrictions, usually generates around £7.6 million for the local economy.
Video of the laser show is above this article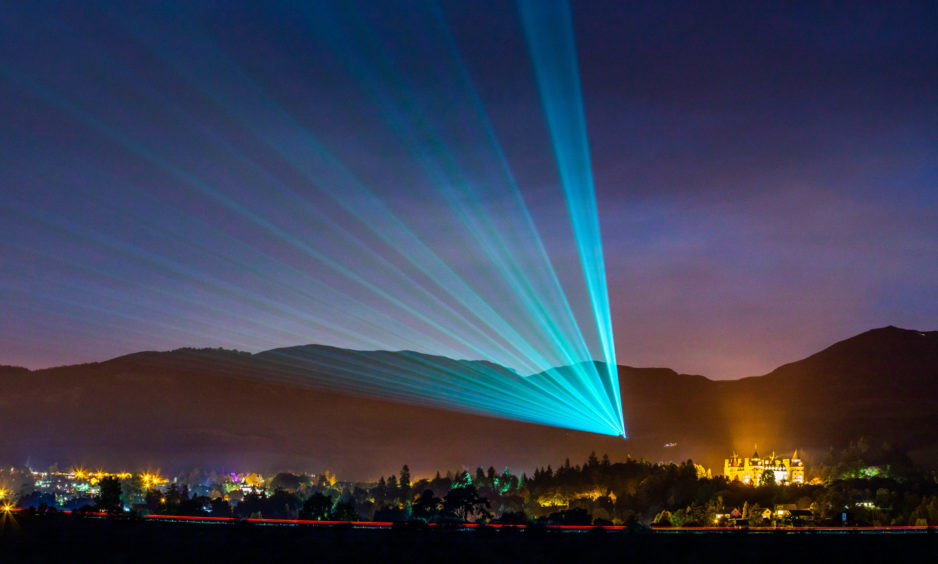 Organisers decided to light up the night sky to mark what would have been the start of the 2020 event, while signalling their support for the people of Pitlochry.
The nightly laser show, which will dance through the darkness on Saturday and Sunday, is designed for residents in Pitlochry to watch from the safety of their living room windows and back gardens.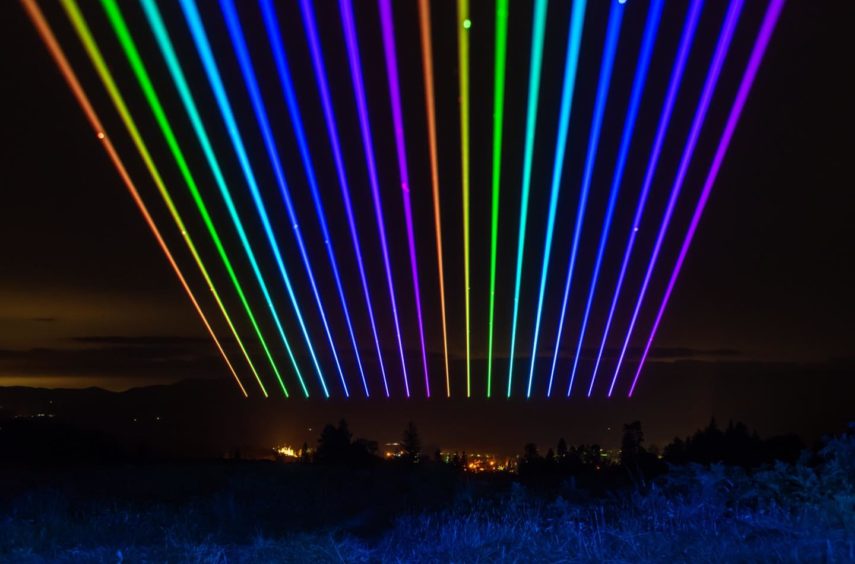 It also represents a "bold beacon of hope" that the Enchanted Forest will return in 2021 for its 20th anniversary, organisers said.
Throughout this weekend, a 16ft Enchanted Forest logo was installed in the centre of Pitlochry.
There were more strange lights in the skies above Perthshire earlier this week, when arts venues were illuminated with red spotlights as part of a demonstration calling for more government support for the lockdown events industry.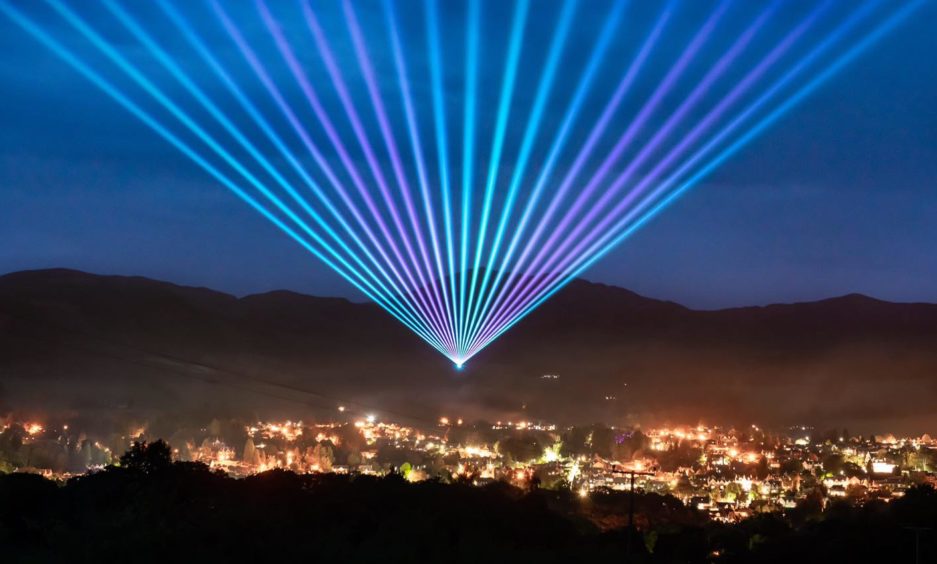 Catalyst Event Production Services, which was recently forced to shed staff, shone searchlights and lasers above its base in Bridge of Earn.
Although the Enchanted Forest is not taking place this year, money raised for the event's community trust is still being shared out.
A total of £68,000 was distributed to 29 local projects including the Birks Cinema in Aberfeldy and Pitlochry Festival Theatre, both of which have been badly hit by Covid restrictions.
Tayside Mountain Rescue will also receive a donation of £10,000 from the trust in return for their practical assistance in the siting of the night sky laser show.
Enchanted Forest chairman Keith Moncrieff said: "Whilst we totally understand the reasons, we are extremely disappointed that The Enchanted Forest is not able to run this year.
"I know so many people will be feeling the loss of the event, in many ways."
He added: "We are also delighted that, despite these challenging circumstances, we have still been able to support 29 local projects financially, which we hope has been a welcome boost given the unfortunate loss of income that Pitlochry and Highland Perthshire will experience due to the cancellation of the 2020 event."
Tickets for the Enchanted Forest 2021 go on sale from 10am on Monday.