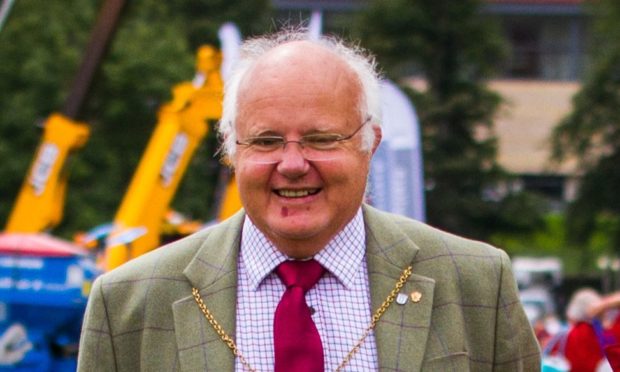 The grieving family and friends of a much-loved Perth councillor who died earlier this year say they are "disgusted" at by-election campaign leaflets which called his vacated seat a "great opportunity".
Lib Dem councillor Willie Wilson used the phrase while campaigning the for Perth City South ward which had been held by Bob Band for more than a decade.
Writing in support of his party's candidate in the area, Liz Barrett, Mr Wilson said: "This by-election, caused by the sad death of my friend Councillor Bob Band, gives us a great opportunity to elect a second Lib Dem councillor for the ward."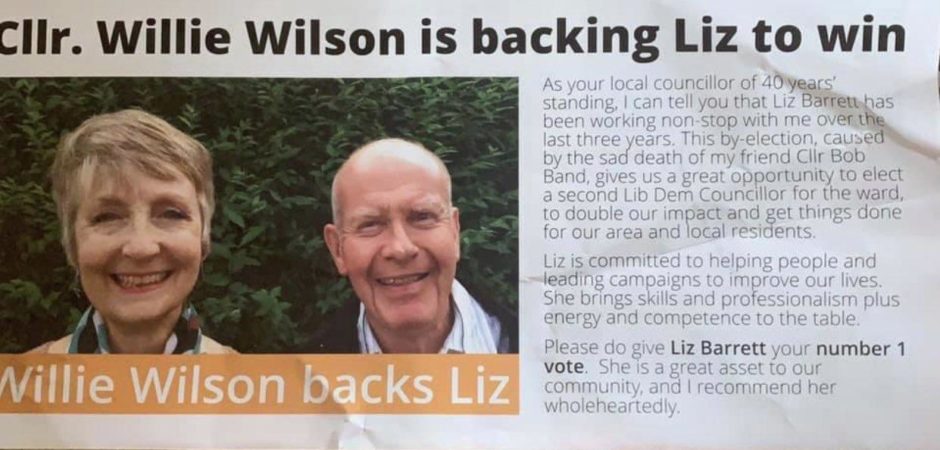 The party has since apologised for the blunder and said it would be contacting Mr Band's family to say sorry.
Mr Band's daughter, Lorraine Band, took to social media to say how much the message had upset the family.
She said: "I'm saddened that the death of my dad has been described as a 'great opportunity for someone to advance their political career."
SNP stalwart Mr Band died in March after being diagnosed with inoperable stomach cancer in 2018 which had spread to his lungs and liver.
'An inspiration to us all' – Tributes paid to SNP councillor Bob Band who died after lengthy illness
The Lib Dem's campaign tactic has been met with cross-party condemnation.
Mr Band's SNP colleague Henry Anderson, councillor for Almond and Earn, said: "(It's) disgraceful the way Wilson and Barrett have been exploiting the loss of Bob."
Conservative councillor for the Perth City South ward Audrey Coates called out the act as "shocking behaviour."
Perth SNP MP, Pete Wishart, slammed the Lib Dem party as "pathetic" over their choice of words.
He said: "This is the Lib Dems. The death of our friend and SNP colleague is to them a 'great opportunity' to elect one of their pathetic number.
"This has caused no end of upset. Totally and utterly appalling."
Earlier this month, councillors agreed to name part of Mr Band's former school Perth High as a tribute to the former depute provost.
Perth councillor to be honoured at new Perth High School building
The suggestion was made by Highland Perthshire's Independent councillor Xander McDade who said he believed the Lib Dem's campaign showed a lack of "moral leadership".
Mr McDade said: "I feel incredibly sorry for Bob's family who not only had to endure the pain of his illness during his last 18 months, but have had to watch the Liberal Democrats blatantly campaign for his seat since the day his illness became widely known.
"Their latest leaflet is just further insensitivity towards the Band family and shows a lack of moral leadership and basic respect for others that in my opinion that we should expect of our elected representatives and those who seek to represent us.
"I hope that those involved in the Lib Dem campaign will apologise publicly to the Band family for their actions."
Mr Wilson told The Courier he would be apologising to Mr Band's family for any distress his words had caused.
He said: "We are today (Wednesday) issuing an apology to Bob Band's family for any distress the wording of the leaflet may have caused them.
"We previously have paid full tribute to Bob for his work as a councillor in Perth and Kinross and his excellent track record of being a leader in the community.
"The wording for the tribute was checked with his family before publication of of our leaflet in the summer."