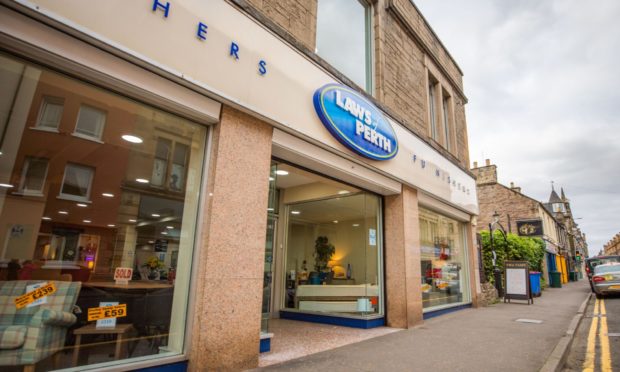 A Perth furniture store is to cease trading after 25 years.
Bosses at Laws of Perth – based on the city's Scott Street – announced they were closing early next year.
Owners, Laurence and Nanette Duncan, said they had taken the decision to retire at the age of 78.
The couple received an offer on the building premises soon after lockdown was announced in March, and said they had agreed on the "difficult decision" to accept.
Mrs Duncan said: "As we are at the age we are at, we have decided to retire.
"You don't know what next year is going to bring."
She added: "After 25 years as a successful and well known furniture retailer, it was a difficult decision to make.
"However, we are both now 78 years old and feel it is the time for us to finally retire."
Laws of Perth will cease trading in January 2021. This will allow the store to fulfil existing customer orders.
Mrs Scott said the couple wanted to thank their customers for their loyalty and custom throughout their 25 years in business.
"We will greatly miss serving the people of Perth and beyond," she said.