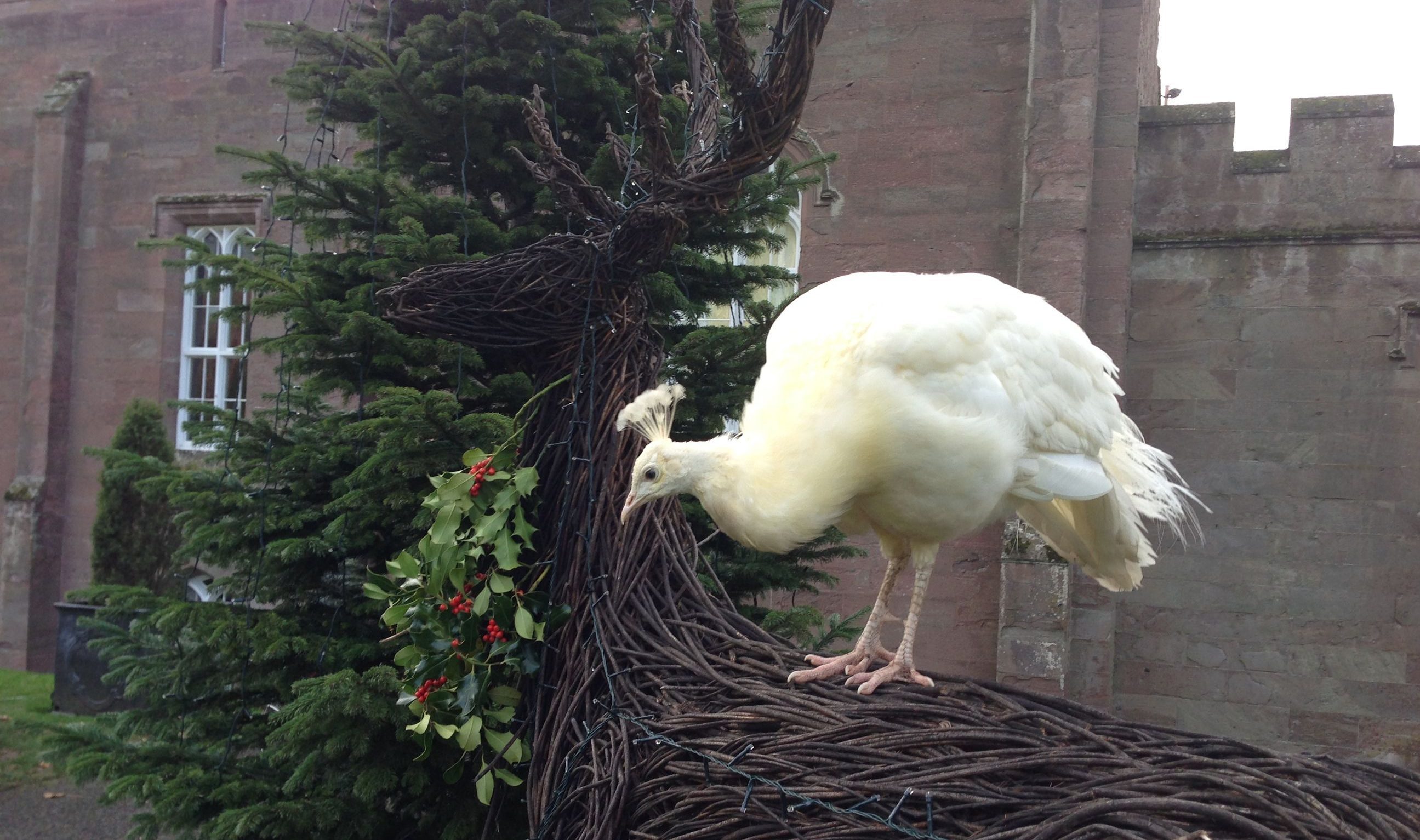 A mischievous peacock has caused a flap by going on the run from his home at Scone Palace.
Alexander made his escape on Sunday and was last seen yesterday near Stormont Way in Scone.
Famous among the Palace staff for being a little over-adventurous, the three-year-old bird is often seen strutting near neighbouring Perth Racecourse, soaking up the scenery.
He had ventured further this time after vanishing from the Palace grounds, with sightings around Scone.
Scone Palace are keen to bring Alexander home as his peacock pals are missing him.
Peacock liaison officer, Heather McArthur, said: "We know our Alexander loves to explore and he has previous for wandering off, but he's taking the term 'off on a jolly' to new heights.
"We really want to know he's safe and reunite him with his friends here, so if anyone spots him in their garden or anywhere else, please do let us know and one of our team will come and collect him."
The public have been asked not to feed Alexander and to call Scone Palace on 01738 552300 if they find him.