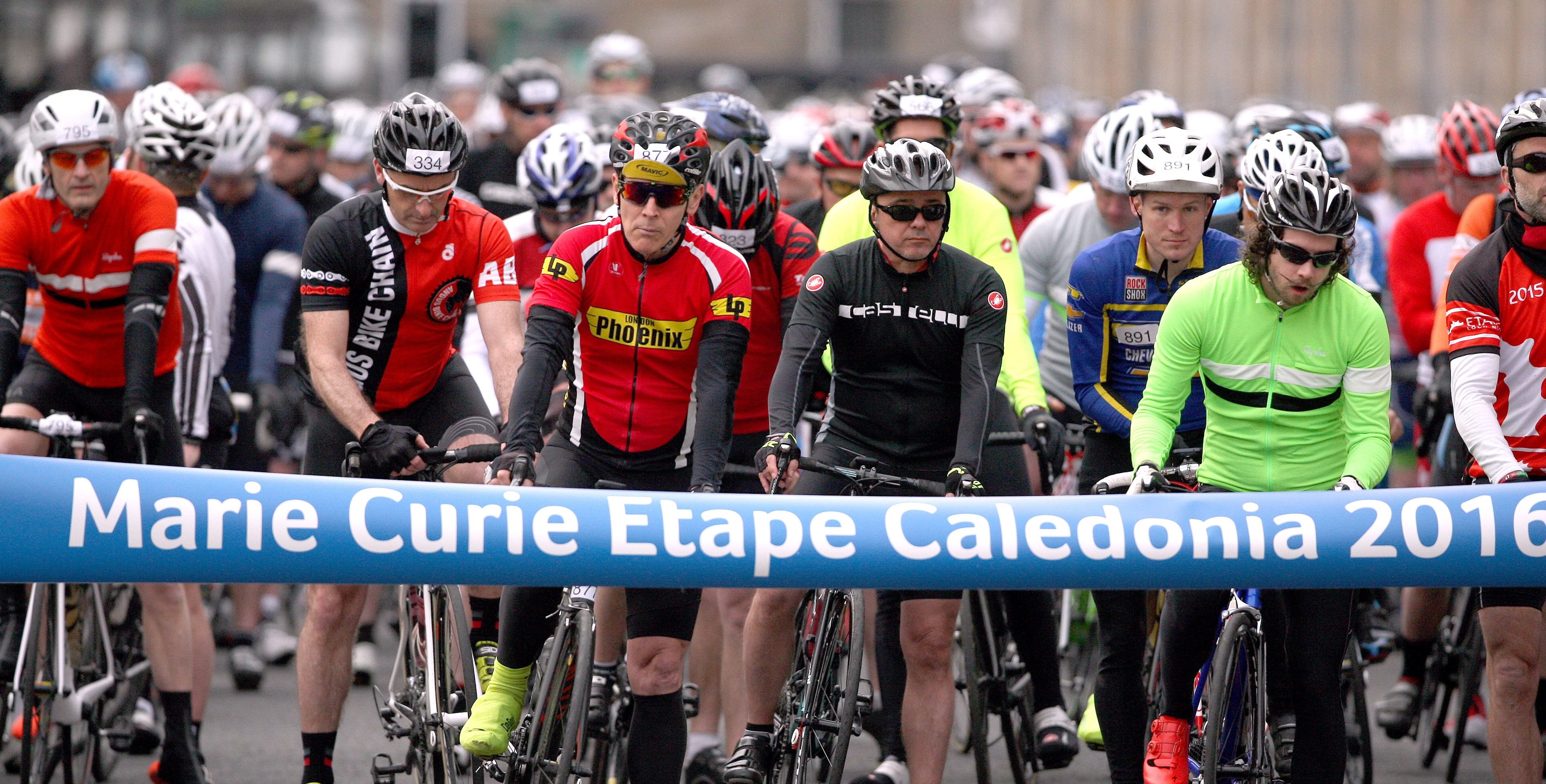 Almost 5,000 cyclists took to the roads of Highland Perthshire on Sunday for the Marie Curie Etape Caledonia.
The cyclists began at the crack of dawn to navigate the 81-mile closed road course.
Setting off from Pitlochry, the participants sped around Loch Tummel and Loch Rannoch before approaching the steep slopes of Schiehallion and returning to Pitlochry to crowds of cheering supporters.
The fastest finisher was Paul Gallacher from Fife who finished in three hours 25 minutes 7 seconds.
He beat Olympic and World Record Holder Chris Boardman by 21 minutes.
The first to cross the finish line was Mark Walker, from Newburgh In Aberdeenshire.
He said: "This was my first ever event five years ago and I've been back every year since, with my times getting better and better – I love it.
* For all of our Etape Caledonia coverage, including more photos, click here
"The course is brilliant, there is a bit of everything and the weather this year was so much kinder than the last five years. I'll definitely be back."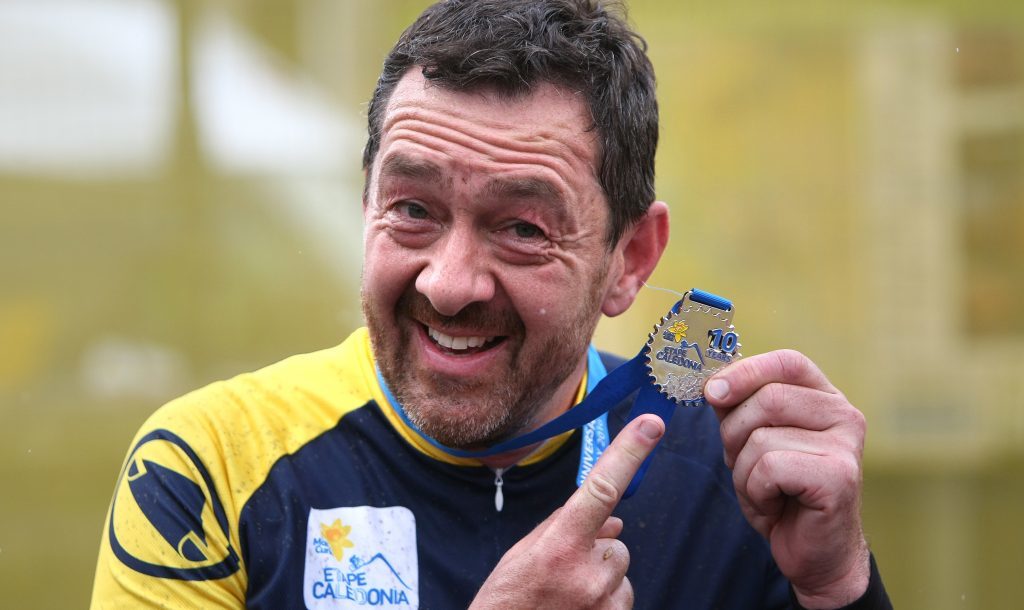 Chris added: "It's been a lovely ride this morning, very civilised. I found a nice group of people to sit behind so definitely found it easier than in 2014.
"The weather was great, very little wind and not too cold. I'll absolutely be back next year with a bigger group of people which will be great."
The event was organised by IMG.
Managing director Andy Knee added: "The Marie Curie Etape Caledonia is an immensely popular sportive that continues to go from strength to strength every year. It's absolutely fantastic to be back for our 10th anniversary.
"The passion the cyclists have for this event and the great work so many of them do to support Marie Curie is overwhelming – it's fantastic to get to celebrate with them here today."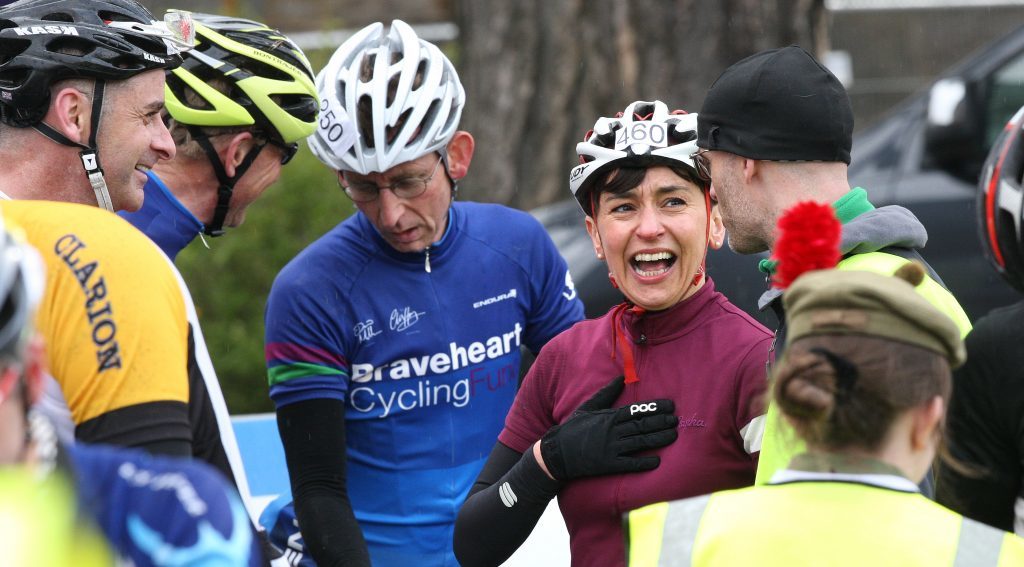 Megan Melville, from Marie Curie, added: "It's been fantastic to hear the stories from the cyclists about their inspiration for taking part and we're so grateful for their support. Every pound raised for Marie Curie makes a big difference, meaning our nurses are able to give more care and support to people living with a terminal illness and their families."
By the end of 2016, Marie Curie will have raised more than £1.5million over the past five years of the Marie Curie Etape Caledonia.
Hopeful participants for the 2017 Marie Curie Etape Caledonia are able to register their interest online. Those who register will get an exclusive 48 hour priority window to enter the event when places go on sale later this year.
More information can be found at www.etapecaledonia.co.uk