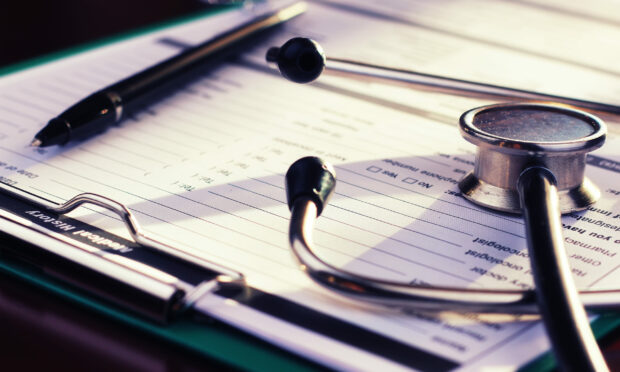 A top doctor who was spared jail for beating his former wife has been suspended by a health watchdog.
Dr Fraser Inglis, 57, was convicted of trapping his then wife Elizabeth's arm in a door before he pushed her over and struck the side of her head repeatedly with his foot.
He attacked her at their £725,000 home in Dunblane, Perthshire, after she argued with their daughter.
Inglis, who founded Glasgow Memory Clinic, denied all wrongdoing but was convicted following a trial at Stirling Sheriff Court which took almost a year to complete.
He was sentenced to 100 hours of unpaid work in September 2016 as a direct alternative to prison.
The father of three was called before the Medical Practitioners Tribunal Service (MPTS) and has been suspended for two months.
Inglis, who qualified as a doctor from Dundee University in 1987, was not present at the virtual hearing earlier this month and was not represented by a lawyer.
A letter to the MPTS from his lawyer said the medic accepted the verdict of the court but still maintained he was innocent of the February 2010 attack.
It said: "Dr Inglis takes the view that assault is totally unacceptable in any circumstances, whether one is a registered medical professional or not.
"He does not, and has never, condoned aggressive or violent behaviour in any context.
"He does not agree with it. He considers it quite unacceptable behaviour and he takes the view that it should simply not be tolerated.
"He finds violence or aggressive behaviour by a man towards a woman particularly abhorrent."
The letter added: "Dr Inglis recognises that where a doctor has a conviction for assault to injury there is a risk that public confidence in the profession might be shaken.
"He very much regrets, notwithstanding his position on the legitimacy of the conviction in his case, that his conviction might have that effect.
"He has never wished, and would never wish, to bring the profession into disrepute for any reason.
"He finds it appalling that he is now in a position where such a suggestion can be made. He accepts that unfortunately this is a risk that may concern the tribunal."
The panel ruled his fitness to practise was impaired but stopped short of striking him off after deciding they were "confident" he would not reoffend.
They said: "The tribunal considered Dr Inglis's conviction to be a serious offence and determined that a period of suspension would meet its overarching objective.
"It would also signal that violence is not consistent with the standards expected from the medical profession.
"The tribunal also considered that the public interest would not be served by Dr Inglis's erasure from the register.
"It had no doubt that Dr Inglis, whilst denying the offence, fully appreciated its gravity. It was confident there would be no reoffending.
"The period of suspension was not such as to require evidence that Dr Inglis had maintained his skills and knowledge.
"The reason for the suspension was not related to concern about patients and therefore a resumption of practice would not put patients at risk."
Inglis' trial heard he "flipped" when his wife questioned why their daughter Marianne was watching TV instead of doing homework.
Marianne said her mother then tried to come in to the TV lounge and her father had closed the door on her several times in "a blind rage". She said she later found her father standing over her mother who was lying on the floor.