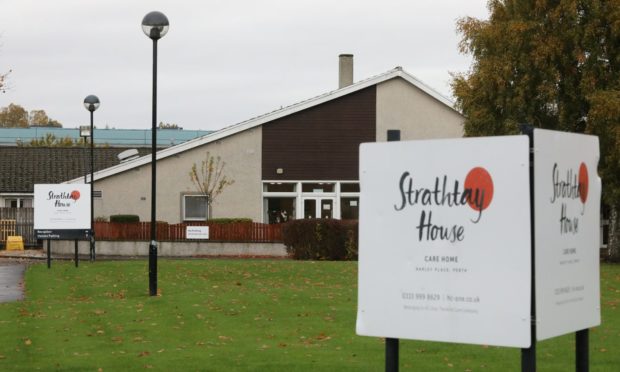 The daughter of a 96-year-old dementia sufferer has slammed "inhumane" visitation rights at care homes as she laid bare the struggle of moving her mother into a Perth facility.
Ann Attridge claims she was presented with an "unforgivable set of circumstances" when she tried to arrange for her mother, who has been diagnosed with latter stage dementia, to be moved into a care home on doctor's advice.
A range of Scottish Government guidelines meant Ann would have had to leave her ill mum at the doorstep of a facility neither woman had ever entered, before her mother was sent into isolation for a two-week period.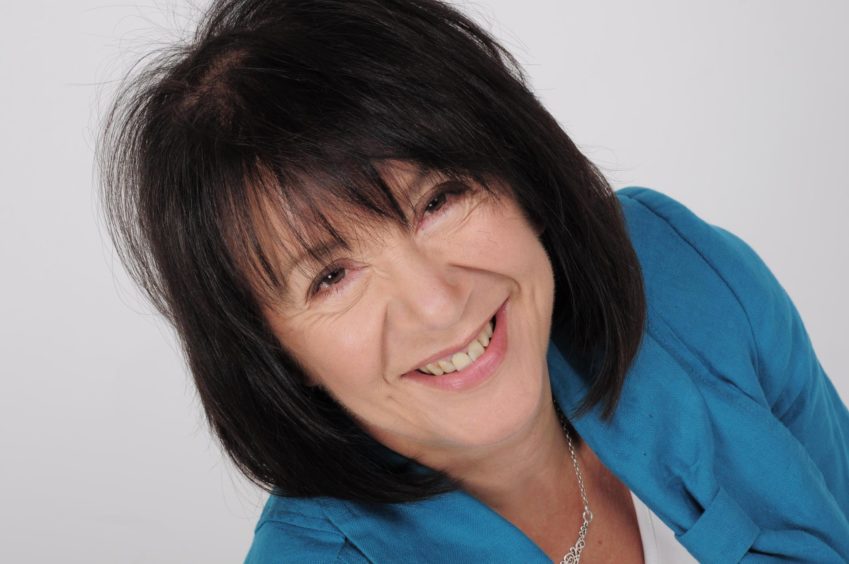 The isolation would have been a requirement despite Ann's mother providing a negative coronavirus test before admission.
Ann was forced to turn down the place at Strathtay House in Perth after being made aware of the raft of visitation restrictions in place.
"I've not been away from her for two weeks since she became frail and elderly and now she would have a situation where she is stuck away for two weeks without anyone she knows," Ann told The Courier.
"I think it's quite inhumane and I don't think it's necessary. It's solitary confinement and it doesn't make sense after a negative test.
"It's an extremely difficult thing for me to put her through. All the advice for people in the latter stage of dementia is to keep them calm and to keep them in familiar surroundings."
Ann already had misgivings about placing her mum in care after being told she would not be able to see inside the facilities for herself as viewings were not considered an essential visit.
Instead, she would have to browse centres over the internet before making her decision based on photographs, with some care homes providing a video tour.
Ann was then told to get her mum a Covid-19 test, for which the results would be returned within 24 hours.
She then had another 48 hours to move her mum into the facility, after which she would not be able to see her for a fortnight.
Sturgeon says care homes deaths 'last thing I think about before I go to sleep'
Ann was left further shocked when the team who came to take her mother's test refused to also test her, even when she offered to pay for it.
Despite her mother proving negative for the virus, Ann did not feel comfortable taking up the place at Strathtay House due to the measures in place – with the HC-One facility only offering one half-hour visit a week after the fortnight of isolation.
Ann said: "The effect of that on her is incalculable. She is very dependent on me emotionally.
"To deprive her of any contact at all and to drop her off at the door of a strange place with strange people she doesn't know – it's an unforgivable set of circumstances to put people in at that time of their lives."
Ann also claimed the system "doesn't add up" as her mother is visited by several care workers a day at her own house, who are not subjected to the same Covid testing rules as care home staff.
Ann has now called on the Scottish Government to make allowances for a named family member of care home residents to be given the same testing and rights as care home staff to allow for better visitation.
HC-One told The Courier the majority of Ann's concerns were due to Scottish Government guidelines but they are working to increase weekly visitation slots from their current half-hour-a-week in line with new rules.
Boss behind 22 Tayside and Fife care homes slams relaxation of visitation rules as 'premature' and 'ill thought out'
The Scottish Government said special circumstances are in place to allow visitation but only gave an example of patients nearing the end of their life.
A government spokesperson said: "Current guidance states that all people going into a care home should be tested before admission and should be isolated  for 14 days.
"While a resident who is being routinely isolated for 14 days following admission to a care home should not normally be permitted visitors, the guidance does allow for essential visits, including allowing friends and relatives important time with loved ones in circumstances approaching end of life."